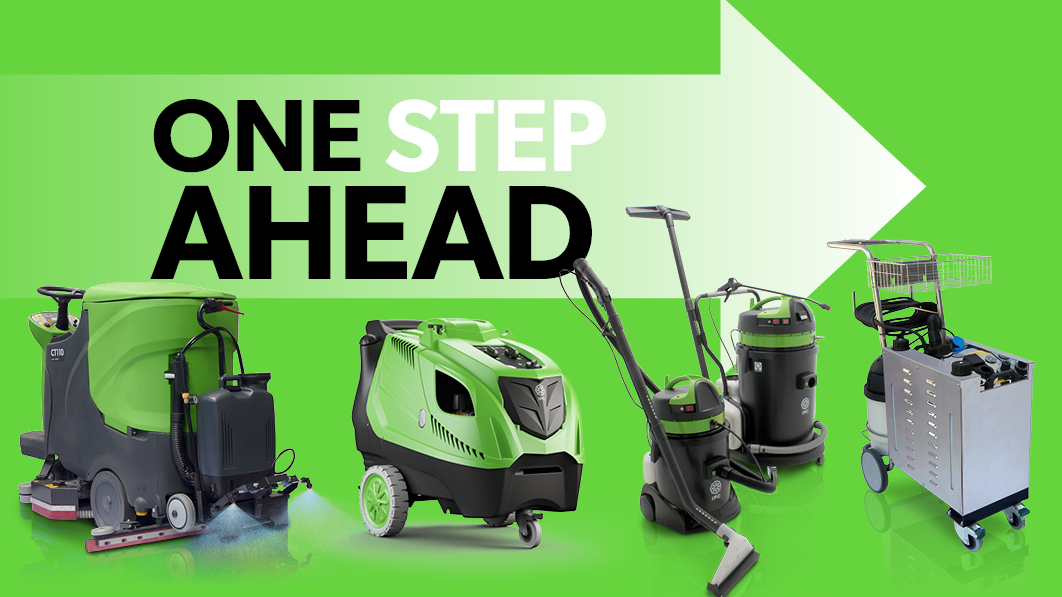 Estimated reading time: 10 minutes
We can undoubtedly agree that we are experiencing a global sanitary crisis that could not have been imagined or predicted in the last few decades and the impact it has had,  causing fear and uncertainty across the world.
Despite the feeling of insecurity this scenario may cause, we can restore our confidence to a reasonable level by making the environments in which we live and work consistently clean and safe for us all.
The cleaning solutions for floors and surfaces that we have most recently developed are providing fast, effective and safe results in all areas.
Floor cleaning is the first step of the process and requires a systematic removal of filth, debris and organics residues.  Vacuum cleaning is a fast and functional way to  remove dirt off your floors, carpets and fabric surfaces .
ALL IN ONE VACUUM TO SPRAY
Our latest vacuum models, the GP1/27 SPRAY EXT, which is lightweight and portable, and the GP 2/62 SPRAY EXT, more specifically designed for heavy-duty cleaning, are both equipped with a special powerful pump to perform deep cleaning on hard floors and vertical surfaces, such as panels and windows. They can also be perfectly efficient on upholstery and car interiors etc. In addition, their dedicated filtering system (that has been rated with the highest HEPA class) make them equally at ease both in wet & dry vacuuming modes.
But "deep cleaning" requires taking the process a step further and so IPC made the decision to transform the GP1/27 SPRAY EXT and GP 2/62 SPRAY EXT into two "All in 1: Vacuum to Spray" machines. When in the injection/extraction modes, the powerful pump and the full range of accessories maximize their performance, supporting standard daily cleaning activities on all surfaces. When using the easy-to-connect spraying lance, now featured in both models, the machines can spray any liquid product required for a specific activity, from deodorants to detergents or disinfectants.
These machines are recommended for use in accommodation facilities, offices, schools and those busy environments where constant and special care must be given to ensure cleanliness, sanitization and safety.
SPRAYING SYSTEM 4 IN 1
Today the scrubber dryer has established itself as the fastest, safest and most effective way to clean hard floors in commercial, institutional and industrial facilities, where a "strong-arm" is necessary in order to remove stubborn dirt or organic materials that can become an ideal habitat for bacteria and viruses.
The IPC New Spraying System is "one step ahead" of the most common scrubber dryers in today's market. This innovative spraying system can be fitted to all IPC ride-on scrubber dryers providing an effective solution to disinfect floors and surfaces with the use of chemicals and/or disinfectants.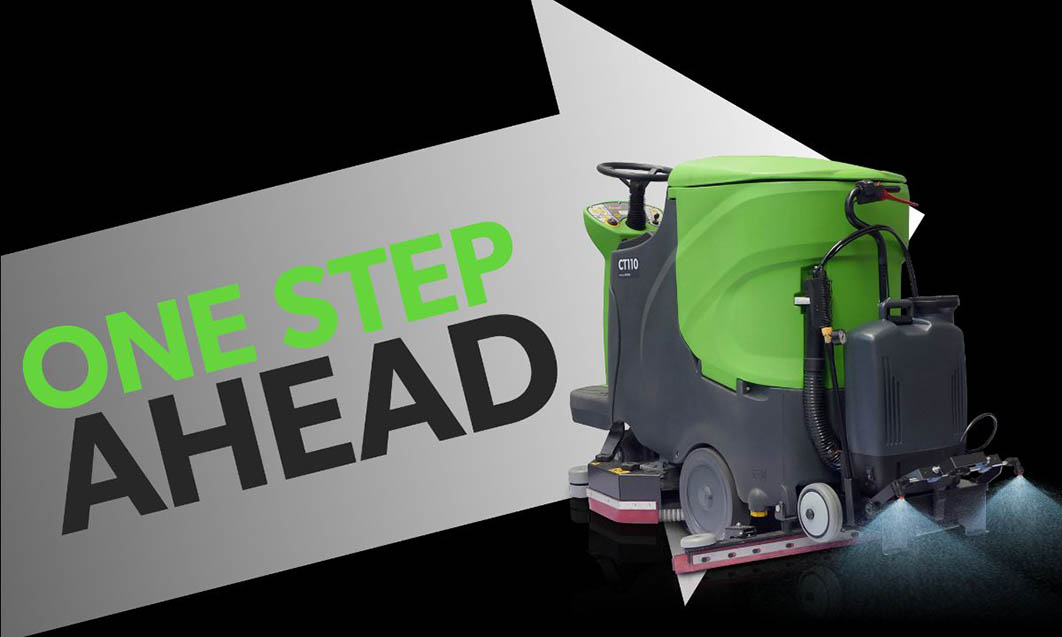 The IPC "New Spraying System – 4 in 1" delivers a multipurpose solution providing spraying to floors, vertical surfaces and narrow areas in a more consistent and reliable way than before.
In detail:
This built-in and the portable plug-in system can be easily retrofitted on all IPC ride-on scrubber-dryers and operated directly from the driving position. This all-in-one solution has been designed to carry out deep floor cleaning with additional rear spraying controlled by the operator via the front panel of the machine.
This solution can also be operated from the driving seat with the aid of a spraying lance, directly controlled by the operator, thus allowing it to access all those areas where the machine cannot run, such as narrow aisles, corners, vertical surfaces  etc.
The spraying tank with its trolley can be easily taken off the scrubber dryer and used manually. Featured with sturdy wheels, the trolley-system can spray within a 1,2 mt radius, with a productivity of up to 3000 sqm/hr and with excellent results. The hand spray lance supplied with this system can be actioned with a simple switch.
The 4 in 1 Sprayer System can be worn as a "backpack" thanks to the design of its comfortable belts made from a foam fabric material.
When using the Trolley Spray system, the sprayer tank system can be disconnected from the trolley and can be used in the hand spray mode, in order to reach difficult, narrow areas.
INCOMPARABLE STEAM
Deep and consistent cleaning is provided for sure by the Incomparable Steam of IPC steam generators.
The SG50 steam generator has been designed to ensure high productivity and excellent performance. The steam temperature of 160°C ensures deep and durable cleaning on all surfaces such as ceramics, leaks, cookers and worktops, without using additional chemicals or detergents.
Additionally, the SG-50 steam generator is unique in keeping the steam temperature stability which combined with special and dedicated accessories is able to maximize cleaning performances. Last but not least, the SG-50 modular design allows the machine to be used alone in very narrow areas or as a part of a more complete working station completing cleaning practises with manual activities.
OUTLET WATER TEMPERATURE 100°C
Heat is definitely a key factor in removing grit and dirt and an efficient and sustainable method for reducing bacteria and germs.
That's why IPC new solutions include the hot water high pressure washer PW-H100 HTM, a unique high pressure washer on the market achieving 100°C outlet water temperature.
Efficient, safe and productive, this machine is featured with the best of innovative technologies:
Electronic Temperature Stabilizer Control
The ETSCTM technology permits the high temperature stability, achieving both in high and low pressure modes. With this system, the machine maximizes cleaning results, reduces fuel consumption and limits smoke emissions.
Multifunction Safety Control
MSCTM is a well consolidated high-tech system that safeguards both the sensitive components of the machinery and the operator. This technology delivers protection against any circuit issues and the diagnosis system reduces maintenance costs and ensures maximum operator safety.
Cleaning is constantly evolving and we will keep on delivering solutions to boost efficiency and productivity! Together we will win!