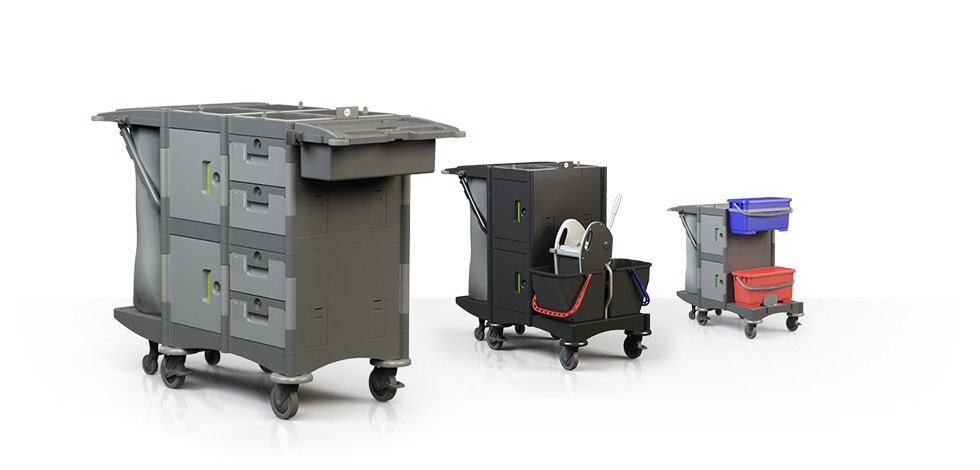 Cleaning Trolleys
Modular, compact, handy and fully customizable solutions.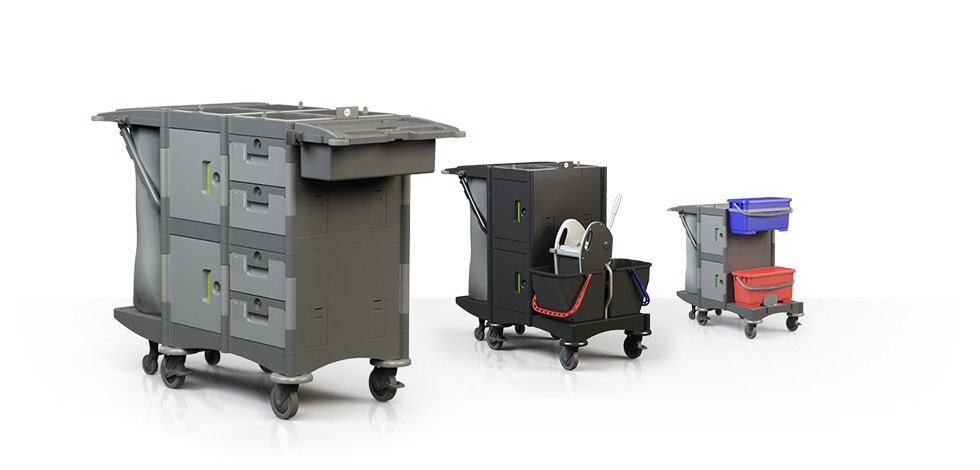 Mini
The IPC's mini trolleys range offers a unique solution aimed at the satisfaction of the end user.
Small
Minimum size, maximum quality modular solutions, suitable for washing and disinfecting medium and large floors.
Brix
Choose the "Black is Green" trolleys to combine the amazing Brix modularity with the environmental benefits of recycled plastic.