Professional Window Cleaning Equipment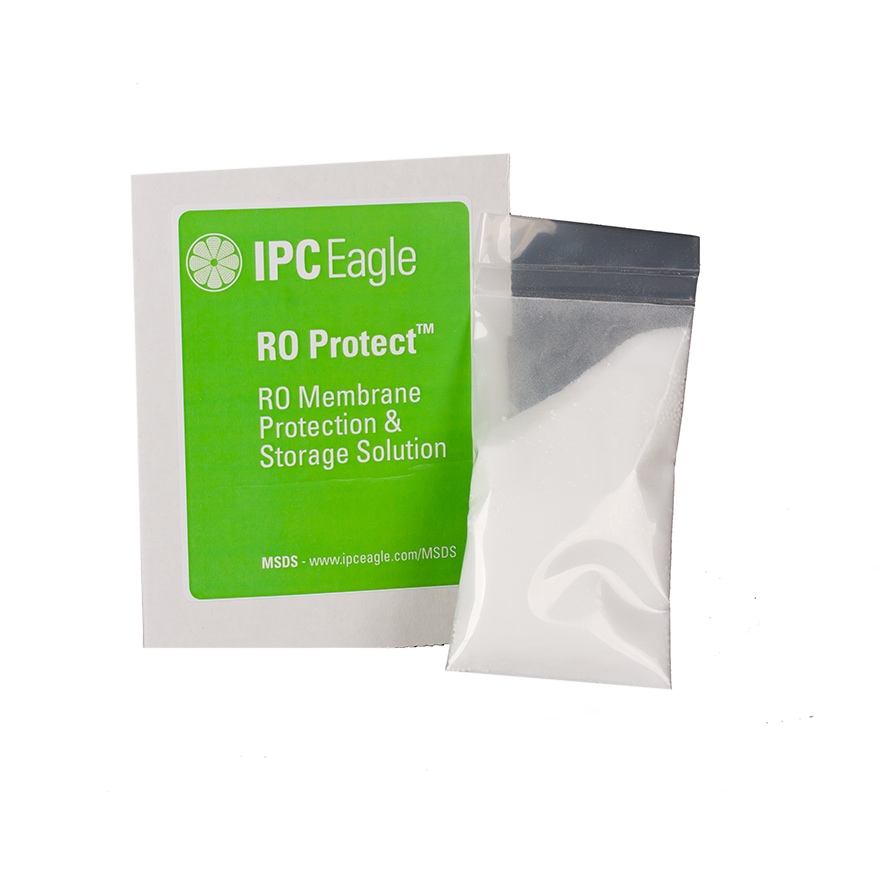 RO Protect
RO protect works to protect and store products in IPC Eagle's Ultra Pure window cleaning systems line.
It is a quick and easy long term storage solution that protects the membrane from biological fouling.
Use when RO system will be out of service for six weeks or more.
Works with RV antifreeze to add freeze protection
Kit includes 1 package of RO protect and storage instructions
To view the RO Protect brochure, click here.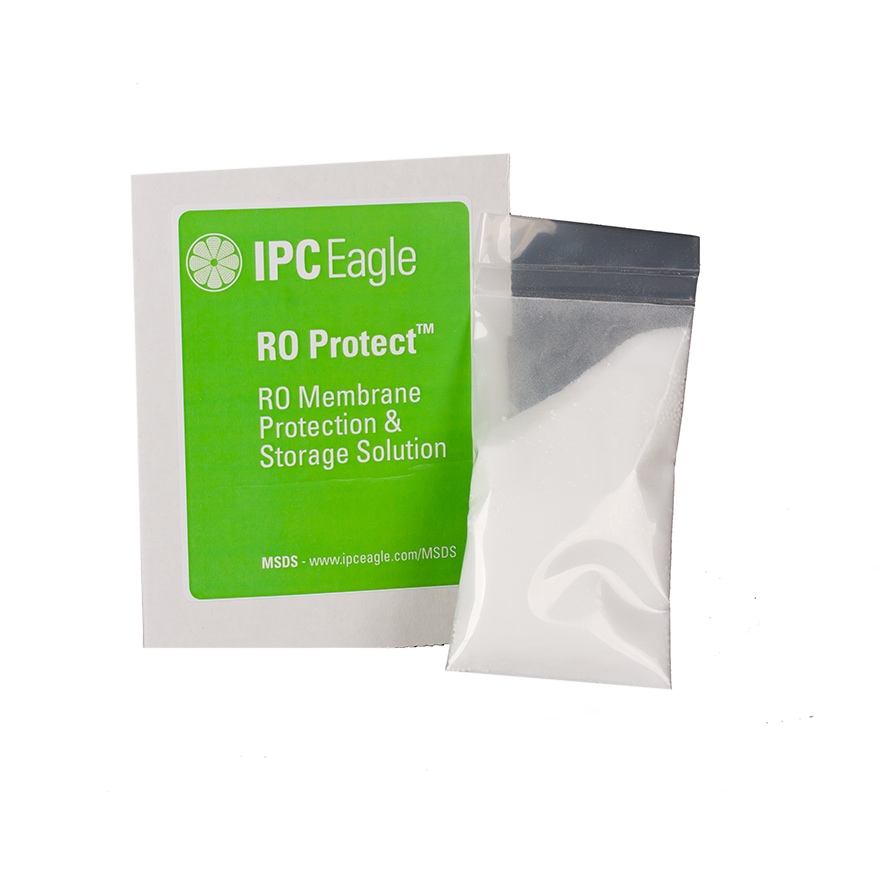 RO Protect Features
Performances improved down to the last detail.
Key features
Solution to create pure water

All is needed is 1 package of RO protect and 1 gallon of pure water

Can be used with propylene Glycol (RV antifreeze) to add freeze protection

Protects membrane from biological fouling

Designed for use on all IPC Eagle Ultra Pure systems

Kit includes 1 package of RO protect and storage instructions
Not all features are available for all product variants. Ask us for more info