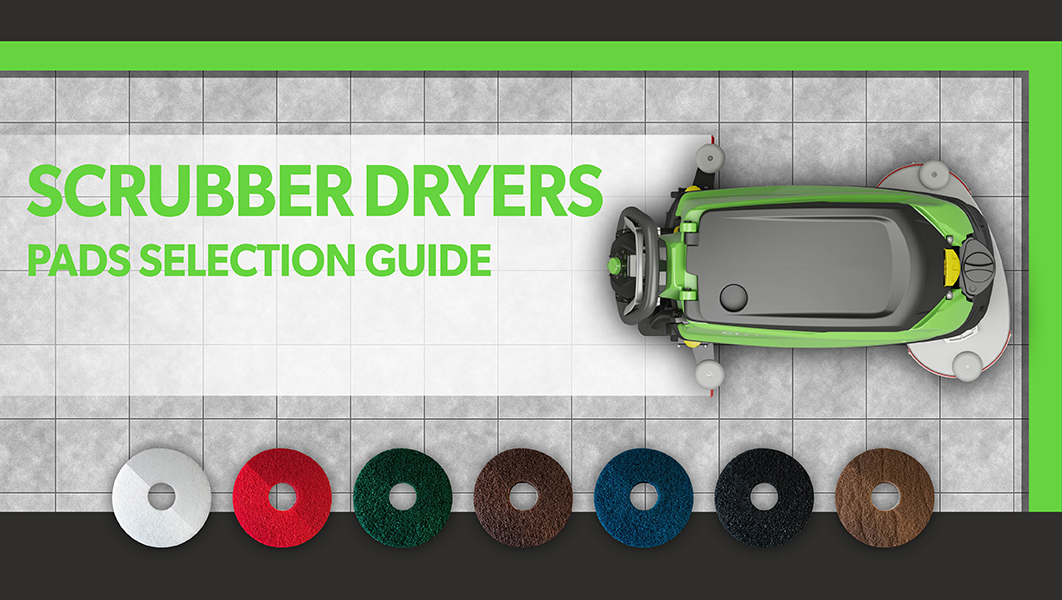 Estimated reading time: 4 minutes
In the last post we discussed the differences between disc and roller brushes. In this post we will overview the different types of pads.
In scrubber dryers fitted with disc brushes, these can be replaced with pads of various materials and colors depending on the type of floor to be cleaned and the treatment to be performed.
As well as brushes, the choice of pads is also important for effective and successful cleaning.
PADS FOR EVERY APPLICATION
Abrasive pads are the ideal solution for many different cleaning tasks. There are various types on the market, according to their purpose: sanding, polishing, light or deep floor cleaning.
The special open web structure is specifically conceived to collect debris while preventing clogging and allows the detergent to flow through the pad, easily removing dirt.
IPC's wide range includes both standard and super pads. Super pads are thicker than standard pads (3 cm vs 2 cm) and have an extra wide web structure that catches more debris and dirt. Super pads are also more durable and long-lasting and perform better by preventing more clogging than standard pads.
Each pad has a specific purpose identified by the colour. The colour of the pad is chosen according to the type of floors and the task to be performed.
The colours of the pads are used to identify the different materials that can be more or less abrasive depending on the cleaning operations to be carried out and the type of floor to be cleaned.
IPC offers a wide range of scrubber pads, available in different colours and sizes (11″ 12″ 14″ 16″ 17″ 18″ 19″ 20″ 21″ 24″ – 28 / 30 / 35 / 42 / 45 / 48 / 50 / 51 / 53 / 60 cm).
Below is an overview of IPC pads by colour and function: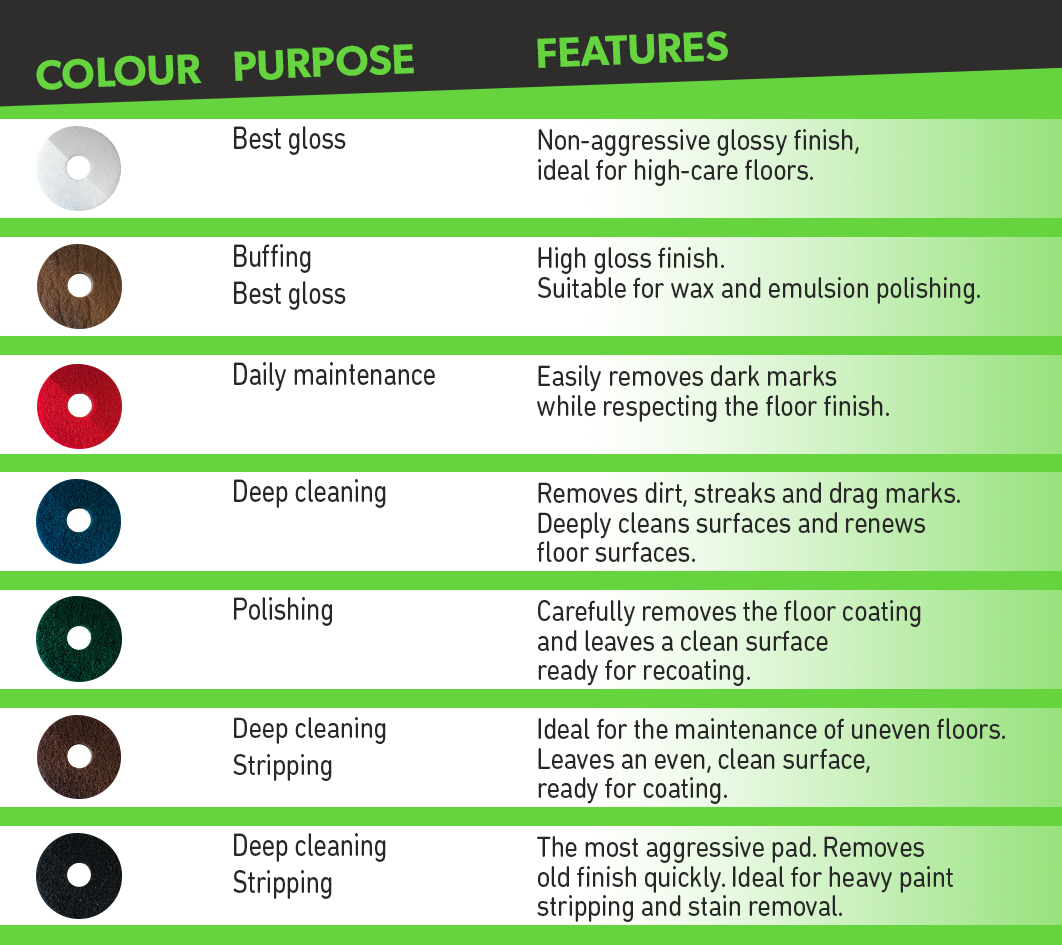 The choice of pad therefore depends mainly on the type of floor and the treatment to be carried out. Linoleum, PVC, resin, marble, granite, concrete, etc. floors require specific care.
Here are a few examples to help you discover which disc is best suited to your cleaning needs and the type of floor.
This is just a selection of the most frequently used pads. For more information, visit our product page on scrubber dryers.
Or send us your requests at info@ipcworldwide.com, we will be happy to provide all the support you may need.
Don't forget to also follow us on our social media pages! Instagram – LinkedIn – YouTube