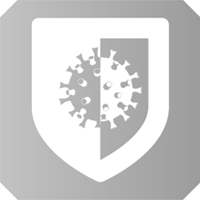 The revolution against bacteria.
Antibacterial is a plastic resin resistant to bacterial growth in the scrubber's solution and recovery tanks. It has been tested according to ISO 22196 for "Quantitative analysis of determination of the bacteriostatic activity". The material achieved a > 99.99% reduction tested on Pseudomonas aeruginosa bacteria (ATCC 15442).
Benefits
Effective against bacteria: it reduces mold and bacteria growth that may develop over time. It decreases bad smells in the machine's tank.
Healthcare, Industry, Food processing, Education: it complies with sanitary standards expected in these applications.
Cross contamination: it reduces the risk of cross contamination.