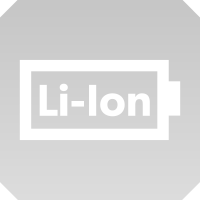 Long life to batteries
Lithium-ion or li-ion battery is an advanced battery technology, which uses lithium ions to store energy. It's a type of rechargeable battery with high energy density and voltage capacity, and a lower percentage of self-discharge compared to other rechargeable batteries.
Benefits
Fast recharge: li-ion batteries are a type of rechargeable battery that allows a faster recharge than the traditional ones (2 hours vs 7/8 hours of the traditional batteries).
Battery life / charging cycles: li-ion batteries have an average life cycles 4 times higher than the standard batteries (li-ion batteries in the IPC scrubber dryers have 2000 charging cycles).
Running time: li-ion batteries guarantee the 50% extra battery life than traditional batteries. For the CT 15 model, the autonomy amounts to 60 minutes if provided with standard batteries; 90 minutes if provided with li-ion batteries.
No maintenance costs: given the li-ion batteries long life, there is no need for battery replacement during the machine's life.
Less weight: the machines equipped with li-ion batteries are lighter than the others. So, they're easier to be transported.