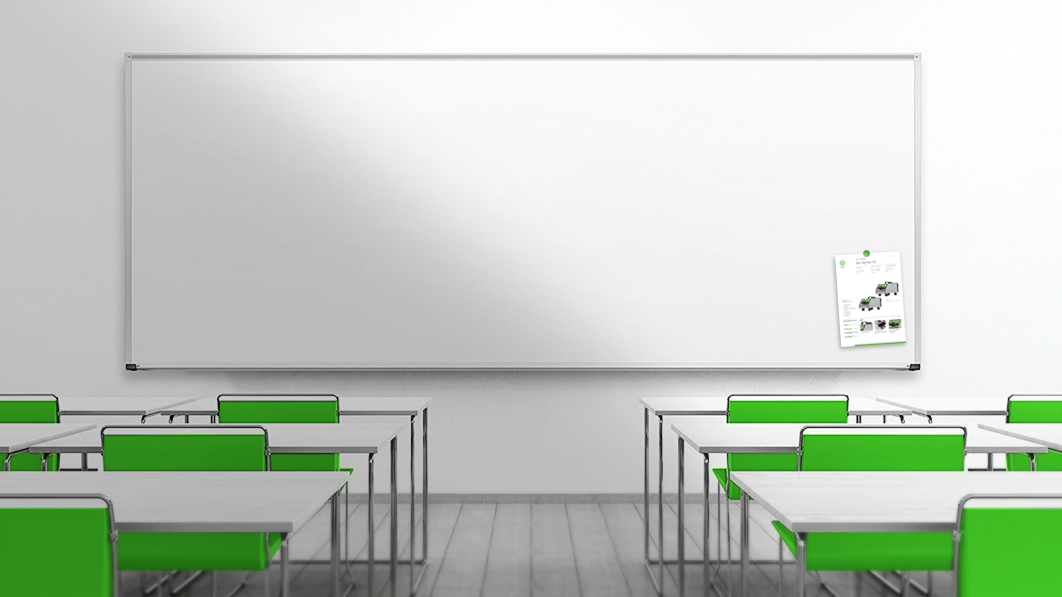 Schools reopened their doors with the arrival of Autumn and kindergartens, primary, secondary, high schools and universities have welcomed their students back.
After returning from the summer break, it is essential to find the school clean in all its environments, indoor and outdoor, for a matter of:
In Autumn schools usually organize many open-days to welcome future students. A clean and tidy environment makes a difference in choosing the best school to enroll your children.
It has been ascertained that in well-maintained school facilities students' concentration is reinforced because of the positive impact from the safe and appealing environment.
As a matter of fact, schools can host plenty of germs, that, in turn, lead to infectious diseases. The incidence of infectious diseases among pupils is significantly high. Among the most common and heavily involved illness trends are upper respiratory infection and stomach virus. A sick child at school runs the risk of infecting his classmates, teachers and then his family when at home.
How to prevent illnesses?
Emphasing good hygiene is fundamental and in many instances handwashing is the best action to take against spreading illness.
Nevertheless, a study led in Great Britain found that 31% of parents (source: Gemma Francis, The Sun, September 17th, 2019 ) are  worried about the cleanliness level of the schools attended by their children.
Thorough cleaning can prevent allergens and get rid of germs, to ensure the safety of children, and the entire staff.
Among the school environments, there are three areas which need the most attention when cleaning. Specific cleaning solutions are addressed to each enviroment, selecting the most suitable product depending on the application.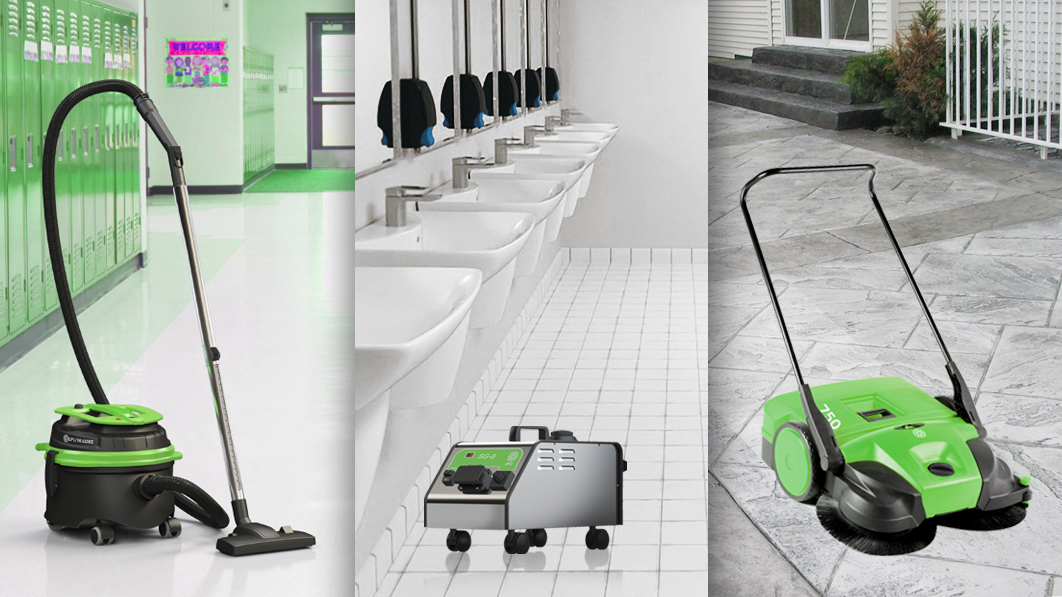 Internal Floors
Generally speaking, schools seek to be functional and comfortable. The technical PVC floors embrace this aim as this is the most suitable type of floor, being non-slip, antibacterial and resilient, which means that allow almost any type of action can take place on the floor.
Corridors, passageways, classrooms: in these environments, using a vacuum cleaner is the most suitable solution. IPC Group has designed the LP Line, light and extremely effective dry vacuums, through which janitors can obtain excellent results with only one pass, even in areas difficult to reach.
These dry vacuum cleaners are extremely silent because of sound absorbing material in the exhaust air outlet and special rubber wheels which run softly on the floor.
Their ergonomic design allow the janitors to transport them with ease through a convenient handle and a smart cable wrap.
The hose is extremely flexible, resilient and elastic, and the bumpers, which protect the machine from damages, make the LP Only Dry Line optimal for a long life.
Having a large trolley can also make a difference for internal floor cleaning. The Brix School model, for instance, is designed with two 15 L buckets each equipped with the New Line/Stronger wringer and 120 L bag holder. It is a cleaning station that can be transported anywhere. It can, infact, be equipped with all the IPC accessories and equipment that may be needed during cleaning activities.
The Brix School trolley perfectly complies with current regulations on Green Public Procurement: it belongs to the Black is GreenTM product line, resulting from IPC eco-friendly technology that uses up to 75% recycled plastic.
Bathrooms
Steam is still the magic word!
Able to achieve high levels of hygiene and sanitisation, even with the smallest models of Steam Generators provided by the Group, the operators can obtain a deep and durable clean of all surfaces through a steam temperature of 160° C and a pressure of up to 6 bars. The power and efficiency of steam, without additional chemicals or detergents, removes and dissolves dirt, sanitizing surfaces from bugs, dust mites, pests, and allergens, which is vital  to create a safe and clean environment for children.
The compact and professional steam generators SG-08 and SG-10 are easy to handle and ready in a few seconds, and are refillable while in use.
Schoolyard
For the cleaning of schoolyards and pavements around the main school structure, choose a walk-behind sweeper, which are compact and ideal to use in small areas.
The IPC walk-behind 750, for example, is ideal for outdoor open-air environments. Through the 750 mm cleaning path width and the 50 L hopper capacity, the walk-behind 750 sweeper can collect all type of debris, allowing total and thorough cleaning even in the most difficult corners of the schoolyard.
It's equally important to wipe out obstacles and trip hazards, since these may be a source of injury. Through the efficient removal of these obstacles, students will not run any risk of falling down and slipping due to bottles or leaves left on the ground.
Regular cleaning is a must within a school environment. Efficient cleaning greatly reduces exposure to hazards, decreasing any risk of illness or physical injuries and consequently improves public health. The combined actions of a costant cleaning schedule with the right practices of good hygiene that children, teachers and staff should take, can definitevely enhance the quality of the facility in the eyes of others.