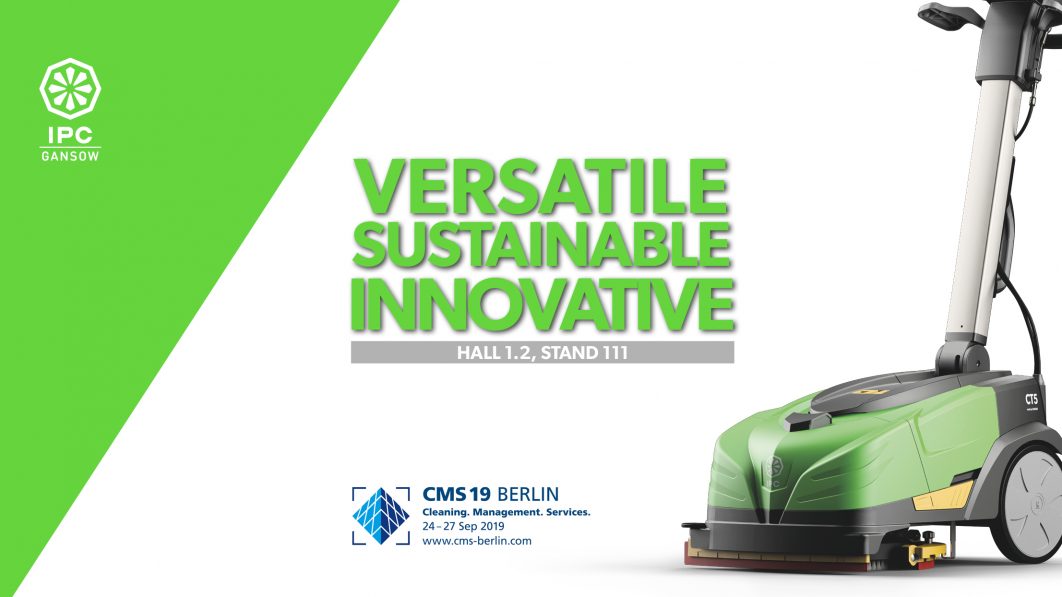 From the mini scrubber drier for the smallest spaces up to ride-on scrubbers with all wheel drive: IPC Gansow presents a full solution portfolio at CMS Berlin from September 24 to 27
We will be showcasing:
scrubbers and sweepers for professional cleaning and for special environments,
vacuums, trolleys and window cleaning tools.
Come and visit us in hall 1.2, stand 111.
The mini scrubber drier CT5 - explore new spaces
Extremely easy to drive, even in reverse for drying action,  the CT5 satisfies all the operators' needs. It's a reliable machine, perfectly suitable for the cleaning of small areas.
It's lightweight, compact (591x376x365 mm) and the adjustable handle allows you to transport and park it almost anywhere, even in narrow spaces like the baggage car.
The CT5 is easy to charge and discharge. Long life Li-Ion battery runs up to 70 minutes and can be recharged easily, with very low maintenance costs.
All wheel drive Made in Germany
Having only available as a  brush version with optional side broom up to now, the new version of Titan 151 with all wheel drive has just been introduced from Germany.
Equipped as standard with TÜV certified GWS (Gansow water management system) with up to a 6000 sqm area productivity Titan 151 is perfect for parking garages with its 18% climbing ability.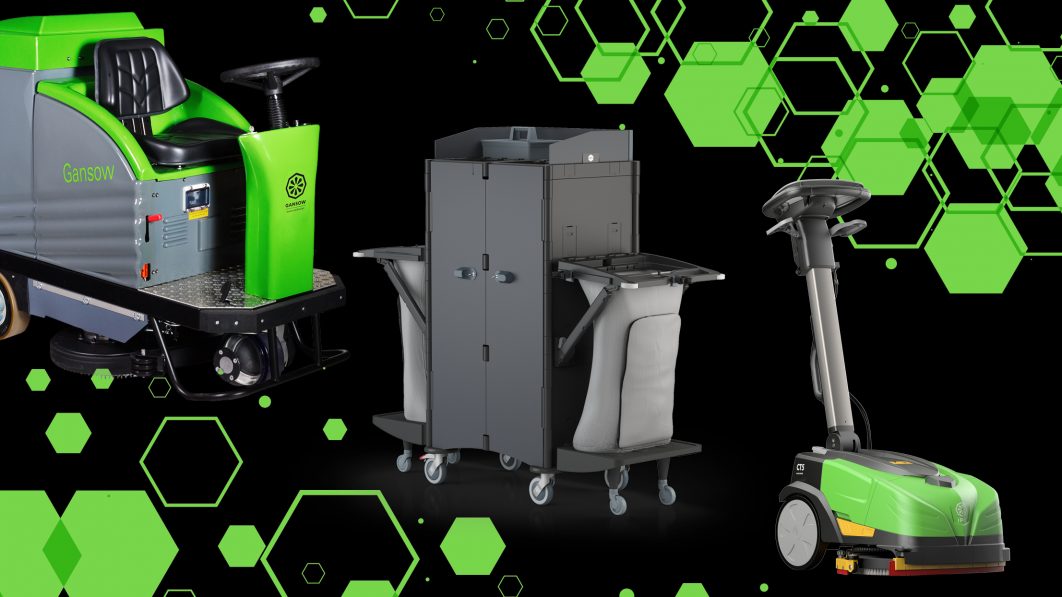 Special models for special requirements
Clean rooms, explosion-proof areas, electrostatic discharge areas: IPC Gansow offers a variety of specially equipped floor cleaning machines. For the food processing industry, the stainless steel machine 51 BEX 50 is the solution. It fulfills all requirements of explosion control policy in zones 1/21 and 2/22.
While the clean room machine is certified for ISO class 5 with HEPA filter class H13, the hospital machine is characterized by low noise emission and high hygenic standards.
Brix Hotel: build your hospitality
Specifically designed for the hotel sector, the new IPC Brix hotel trolleys range demonstrates to the customer the high standards of the housekeeping service.
Solid, functional, and available in different colours and shapes, the Brix Hotel line is closely linked to style, elegance and practicality.
Power of sustainability
IPC Gansow is constantly engaged in powerful and sustainable product development:
the Eco Select Innovation in the Professional Line, has a reduction of energy use by up to 20%;
Gansow water management system for Premium Line delivers 50% water savings.
For any further details on our last innovations, come and visit us in hall 1.2, stand 111.
Seize the opportunity to explore our innovations live!