Window Cleaning Tools & Equipment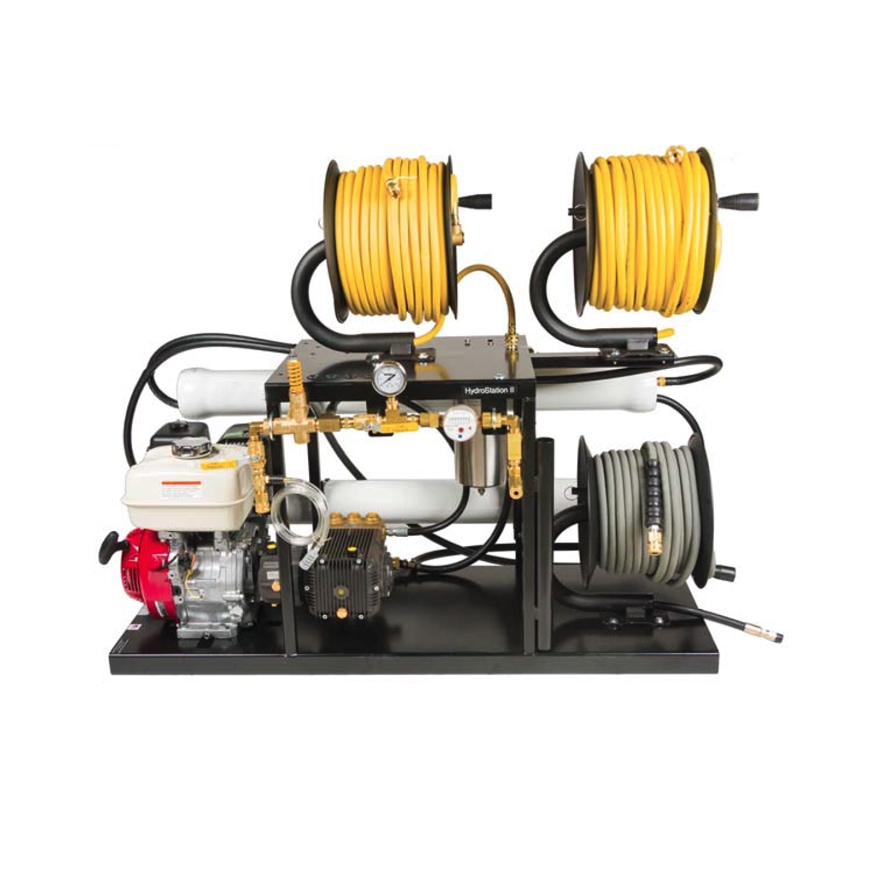 Hydro Station
The Hydro Station is a portable, high production pure water system that works well as a solar panel cleaning system.
Solar Panels suffer from the exposition of various damaging types of weather, such as dirt, dust, pollution or algae.
Weather agents, as well as chemicals used while cleaning solar panels, can be very damaging and cause deterioration.
The damaging weather agents can work to prevent the sun's rays from filtering into the panel's cells and reduce solar performance and efficiency.
Pure water, however, with the Hydro Station, makes cleaning solar panels much easier, as the Hydro Station can produce up to 6 gallons per minute and can clean 5+ stories high.
With pure water being chemical-free, the solar panels will not suffer any deterioration from cleaning chemicals
The Hydro Station is easy to transport as well, as a standard trailer is able to transport it
To view the Hydro Station brochure, click here or to contact IPC Eagle for a demonstration, click here.
Click Here to view our Ultra Pure Video.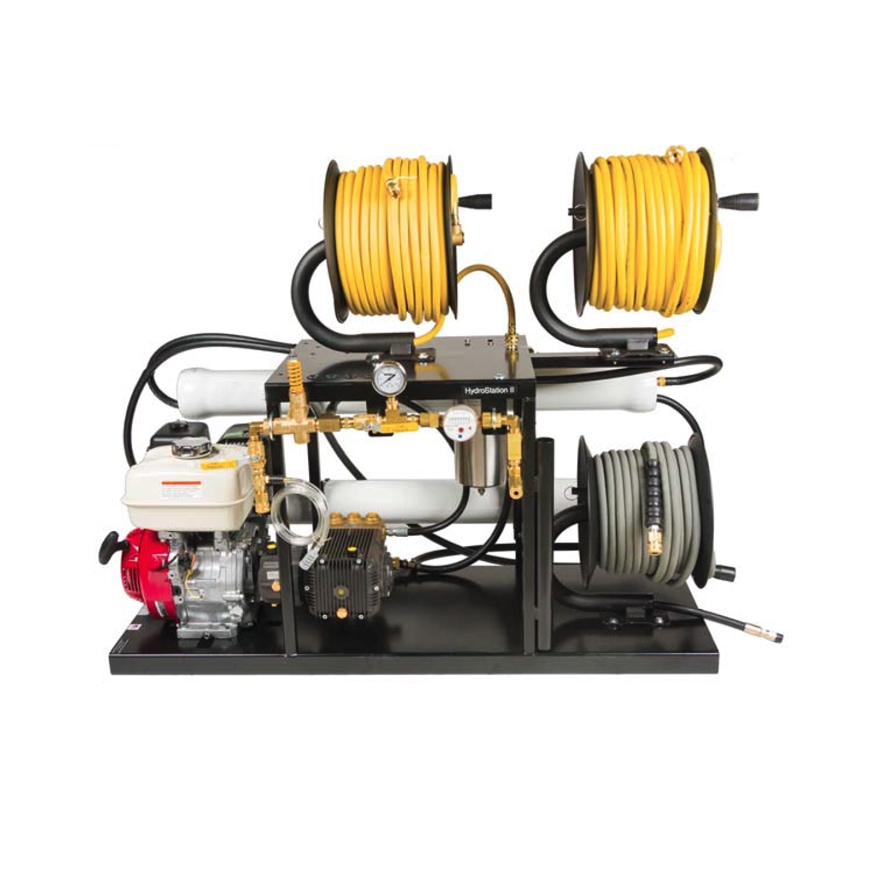 Hydro Station Features
Performances improved down to the last detail.
Key features
Cleans up to 5 stories safely from the ground

Can be easily transported with trailer

Includes a 4-stage filtration system that includes reverse osmosis
Not all features are available for all product variants. Ask us for more info
Where should I use it?
Each field of application requires specific products. Find yours easily.