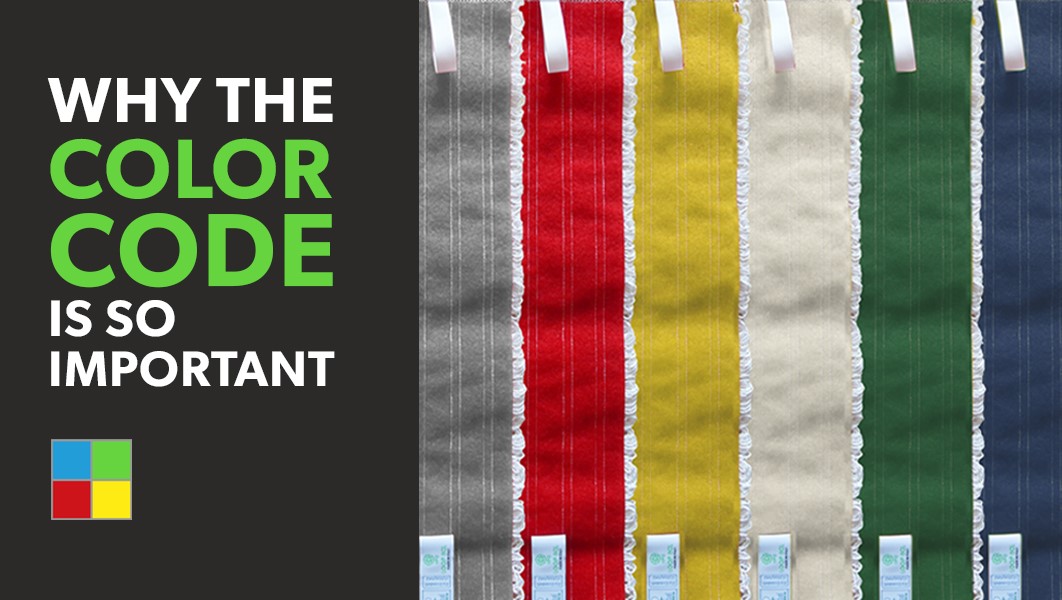 Estimated reading time: 5 minutes
September is the time to begin anew: after the summer break, the normal routine resumes with work, school, engagements, sports activities and good intentions.
And it is right around this time when thousands of children and teenagers are getting ready to go back to school. In addition to being the places where pupils and students convene, schools are also the workplace for all the school personnel and for the contractors who work inside the building. It is therefore essential for all indoor and outdoor spaces to be clean, not just for aesthetic reasons but for reasons of hygiene and safety.
Cleaning and sanitisation of premises, equipment, furnishings and work tools is essential in order to avoid and contain the spread of diseases and infections.
In order to ensure the healthiness and safety of school premises, it is necessary to organise cleaning, disinfection and sanitisation activities in an appropriate and responsible manner.
Within a school facility there might be a great variety of environments such as classrooms and laboratories, restrooms, gymnasium and changing rooms, outdoor areas, corridors, libraries, canteens – which inevitably require dedicated cleaning and specific cleaning equipment.
Cleaning school environments requires some essential items, for example colour coded microfibres and cloths, trapeze and conventional brooms, window washers and squeegees, MOP system, floor scrubbing machine and vacuum cleaner.
Colour coding in professional cleaning
In order to streamline cleaning, disinfection and sanitisation operations, the colour coding system is implemented for microfibre cloths.
Colour coding is an intuitive visual system that makes it possible to immediately identify the appropriate equipment for cleaning the various environments.
Each environment is therefore assigned a specific colour based on the risk of cross bacterial contamination. The different colour of the cloths indicates that they must be used in different areas with different products and on different surfaces. The colours of cleaning cloths are as follows:
Blue: identifies the cloths for common areas such as schoolrooms and reception rooms, not subject to high risk.
Green: for areas with catering services such as canteens and kitchens.
Red: this colour is used for areas at high bacterial contamination risk – these cloths are suitable to clean WC and showers, for example.
Yellow: for premises such as gyms and restrooms, with possible risk of bacterial contamination.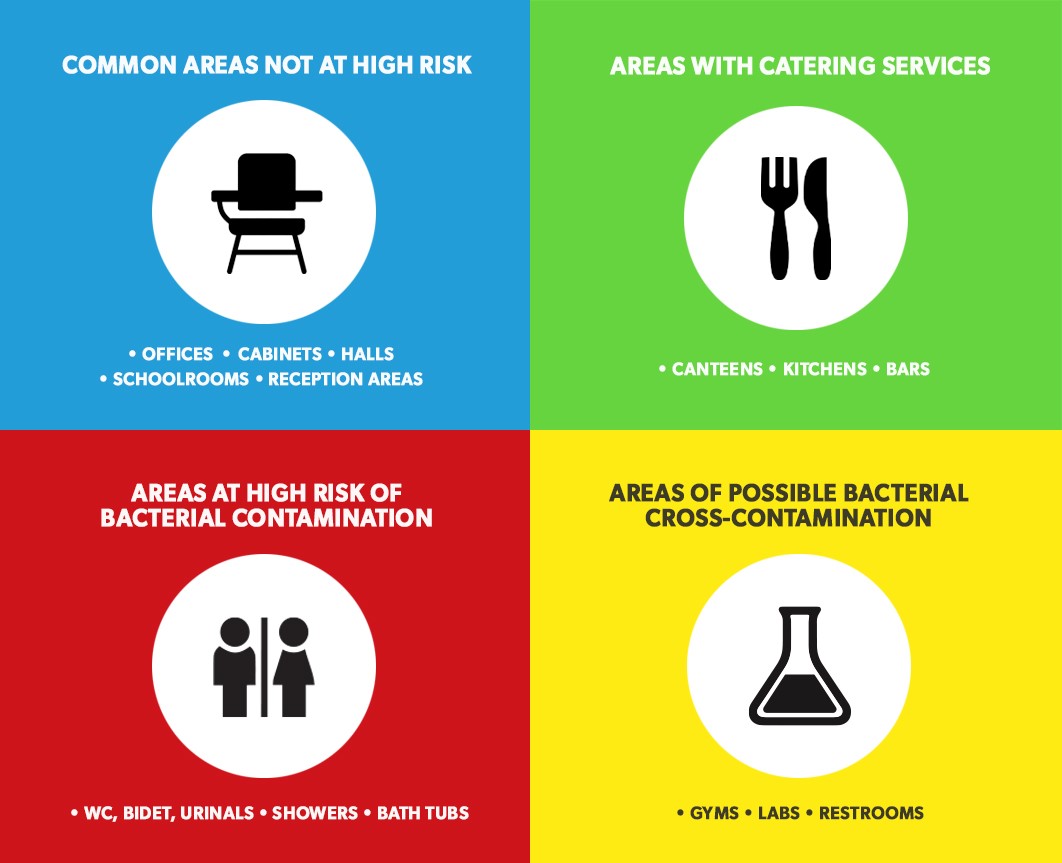 Implementing the colour coding system leads to a number of economic advantages as well the quality of the cleaning personnel's work, such as:
Immediate identification of the equipment according to the various areas;
Simplifying the cleaning personnel's training on the work equipment;
Easier supervision to ensure the proper equipment is used;
Reducing the risk of bacterial contamination;
Using the appropriate chemical product according to the various areas;
Time savings for the operator when getting the equipment ready.
Our microfibres for school premises
Effective and absorbing, the IPC microfibre cloths and mops can be used in all cleaning activities within school premises according to the colour code.
Re-Mop is the exclusive mop in yarn certified according to the Global Recycled Standard (GRS). It is a 100% recycled polyester yarn produced from recovered post-consumer material, ideal for capturing and trapping more dirt, preventing release. IPC recommends using it with its pre-impregnated systems.
Deep Snow is the mixed, medium-fleece microfibre indicate for washing. The excellent degree of smoothness and high absorbency ensure a very high cleaning result in trapping and removing dirt.
The Snow microfibre, however, is indicated for washing (moist/wet use) as well as for dusting (dry use).
Hygiene is the blue microfibre with cusp twisting with high cleaning power on porous surfaces and with joints, particularly suitable for washing and disinfecting environments where the risk of contamination is medium-high.
The white closed loop micro-fibre of Loop ECL – EU Ecolabel certified – captures and traps more dirt in the fabric thereby preventing the particulate from being released. It can be used to clean floors, both damp and wet, and it is recommended for washing and disinfection with pre-soaked systems.
For more information, visit our page on microfibre products!
Or send us your queries at info@ipcworldwide.com, we will be happy to provide all the support you may need.
Don't forget to also follow us on our social media pages!