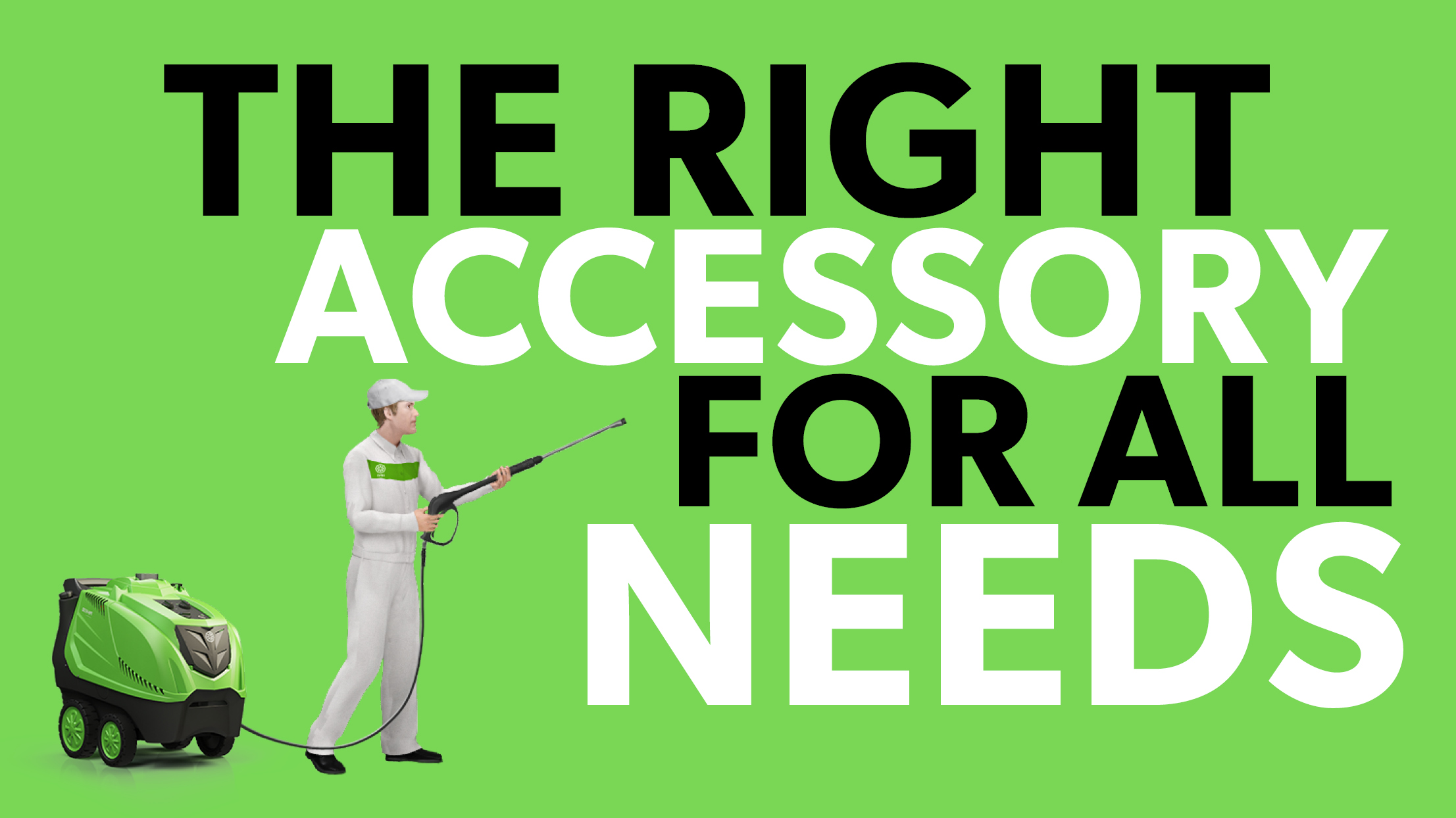 Estimated reading time: 7 minutes
The efficiency of high pressure washers is also defined by the accessory used.
Today there's a wide range of accessories and parts for pressure cleaners.
Routine activities normally require only one particular accessory to suit a specific need. For example, lance extensions are needed to reach higher areas, while nozzles cause water to escape under high pressure, increasing machine versatility according to the type of work required.
A complete kit of accessories always at hand can help for sure in obtaining visible results, reducing time and efforts.
Now that we know when and where to use high pressure cleaners, let's see how to use them with some of the most suitable accessories to satisfy every kind of cleaning need you may face in your daily cleaning tasks.
1. Lance for washing floors
2. Turbo Lance
3. Fixed Water Brush
For the cleaning of vertical surfaces, a Fixed Water Brush is the best choice to perform daily acitivities with high pressure washers.
In the case of window cleaning, the operator can clean the surface without causing damage and/or scratches.
In addition, the operator can work safely: instead of using a ladder, the extensible pole allows them to get to those areas which are normally difficult to reach. In this way, optimal cleaning results can be achieved at both low and high levels.
Fixed Water Brush is also suited for washing cars, boats, trucks and garden furniture.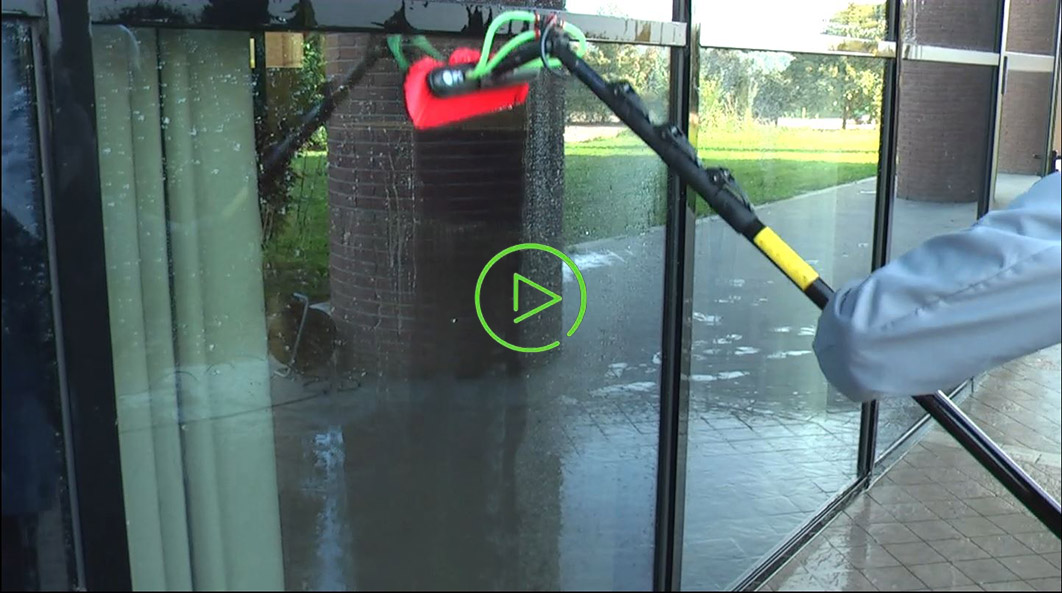 4. Drain Kit
When gutters are obstructed or the sewer is blocked, the Drain Cleaning Kit can be applied for the unblocking and then the cleaning of obstructed tubes.
The operator only has to connect the drain cleaning probe to the high pressure cleaner gun. This allows the removal of all the materials that obstruct the flow of fluids inside the tubes.
5. Sandblaster Kit
How to use high pressure cleaners to remove rust and paint? Applying the Sanblaster Kit is the answer!
The sand is mixed with water: strongly projected through the nozzle onto the surface and the combined action of sand and water power wash away any residue of paint and rust from fences, gates, doors and metal surfaces. If used in more professional situations, it works very well for the cleaning of cars' bodywork and ship's hull.
For this and much more, consult and contact our experts at info@ipcworldwide.com.
They will suggest to you the most appropriate accessories and spare parts to perform the cleaning tasks with high pressure machines.
Dear partners, before leaving, let us take this moment to thank you for all the support that you are constantly showing us.
Thanks for sending us your feedbacks on our social networks and for following us on our blog! It's always really appreciated: we like to think you can find the answers you are looking for.
Do not hesitate to contact us, we will be glad glad to welcome your suggestions and satisfy your requests.
In the meantime, let us wish you
happy holidays from IPC's Team!