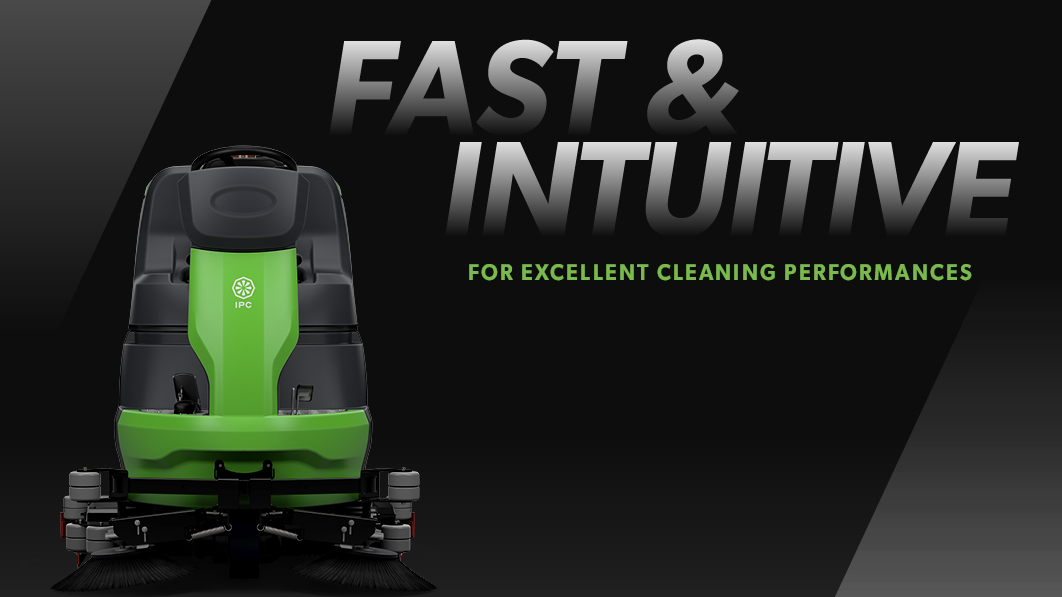 Estimate reading time: 5 minutes
In today's fast-paced world, effective and efficient cleaning is essential for every business. To meet these growing needs, we are excited to introduce the CT231 ride-on scrubber-dryer. This new machine combines advanced features, large tank capacity, intuitive operation, and versatile applications to ensure a continuous and efficient cleaning experience.
Let us now look at the key features and benefits of the CT231 to see how it maximizes productivity, delivers superior cleaning results, and simplifies maintenance.
UNRIVALLED FLOOR CLEANING PERFORMANCE
Experience an unprecedented cleaning feeling never seen before with the CT231. Equipped with a variety of advanced features, this machine delivers exceptional cleaning performance on all types of floors. The adjustable Pre-Set program allows operators to customize the cleaning process to the specific needs of the floor, ensuring optimal results without compromise. The V-shaped squeegee effectively collects dirty water, leaving floors dry and safe. In addition, the self-levelling brush system adapts to uneven surfaces, ensuring uniform cleaning performance across the entire cleaning area.
EXTENDED UPTIME AND HIGH PRODUCTIVITY
The CT231 ride-on floor scrubber is designed for high productivity and efficiency. Its large solution (220 liters) and recovery tanks (230 liters) allow for extended uptime, reducing the need for frequent refilling or emptying. This feature significantly increases efficiency and productivity, allowing operators to cover larger cleaning areas in a single operation.
VERSATILE AND SUITABLE FOR VARIOUS ENVIRONMENTS
The CT231 is designed to perform in different environments. Its adaptability and versatility make it perfect for logistics, industrial and shopping mall environments. These environments often experience specific challenges, such as high foot traffic, diverse surfaces, and the need for quick cleaning times. Traditional cleaning methods can prove time-consuming, inefficient, and unable to deliver the desired results.
From warehouses to production facilities to shopping mall aisles, the CT231 can easily tackle the cleaning needs of different surfaces and areas. Its advanced cleaning technologies and robust construction ensure superior results, making it the ideal choice for companies seeking top-level cleaning and hygiene maintenance.
INTUITIVE MAINTENANCE
Maintenance never has to be a hassle and the CT231 understands this. With its intuitive interface and user-friendly design, the machine simplifies operator training and maintenance tasks. Operators can quickly learn the machine's functionality, while the smart design provides easy access to components and parts. With the CT231, maintenance becomes a smooth process, ensuring trouble-free operation and optimal machine performance.
To learn more about the CT231 and how it can transform your cleaning operations, please contact us. Our dedicated team is ready to provide you with the information and support you need.