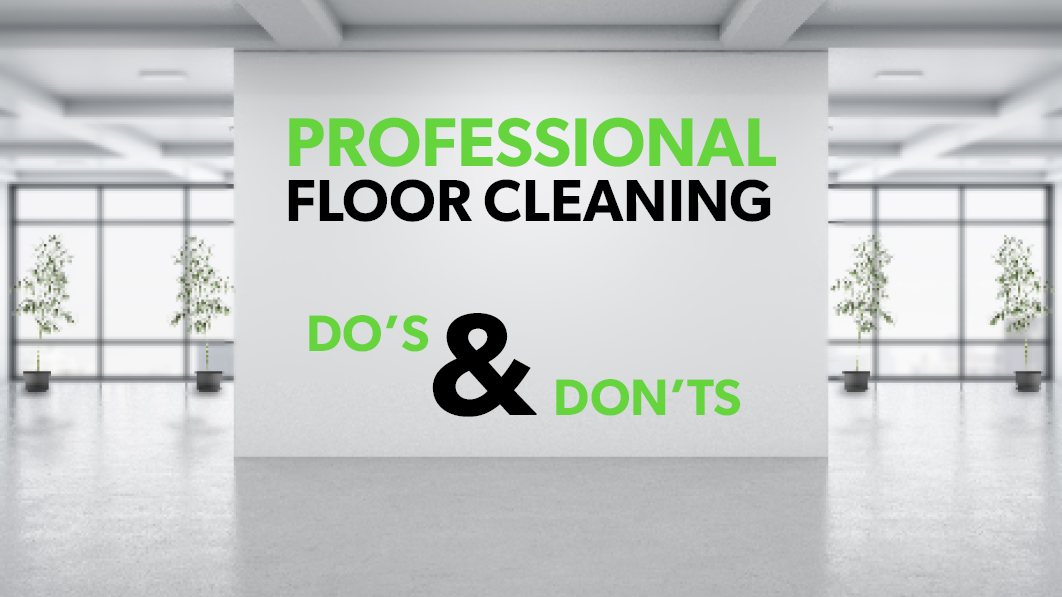 A polished, professional presentation will go a long way to impressing clients and decision-makers. Unfortunately, since floors are under our feet, we sometimes fail to give them the attention they deserve—or do not notice the stains, marks, scuffs, or dulling until two minutes before an important potential client walks through the door.
Clean office floors are an important part of a customer's first impression of your business!
So, staying current on building maintenance and floor cleaning is just as important to pleasing customers as delightful customer service, accurate accounting, and a high-quality product or service. 
Oftentimes, the problem with commercial floor cleaning and maintenance is not so much laziness on the part of the janitorial staff. We know how hard our professional cleaning staff works. So, when floors do not look as clean and polished as they should, it is time to look a little deeper into the tools your janitorial team has to work with. Old, dirty, low-grade cleaning solutions will not yield the clean floor results you want, no matter how hard your professional cleaning team is working.  
Here are some do's and don'ts that will help your janitorial staff achieve the desired look for your office floors.