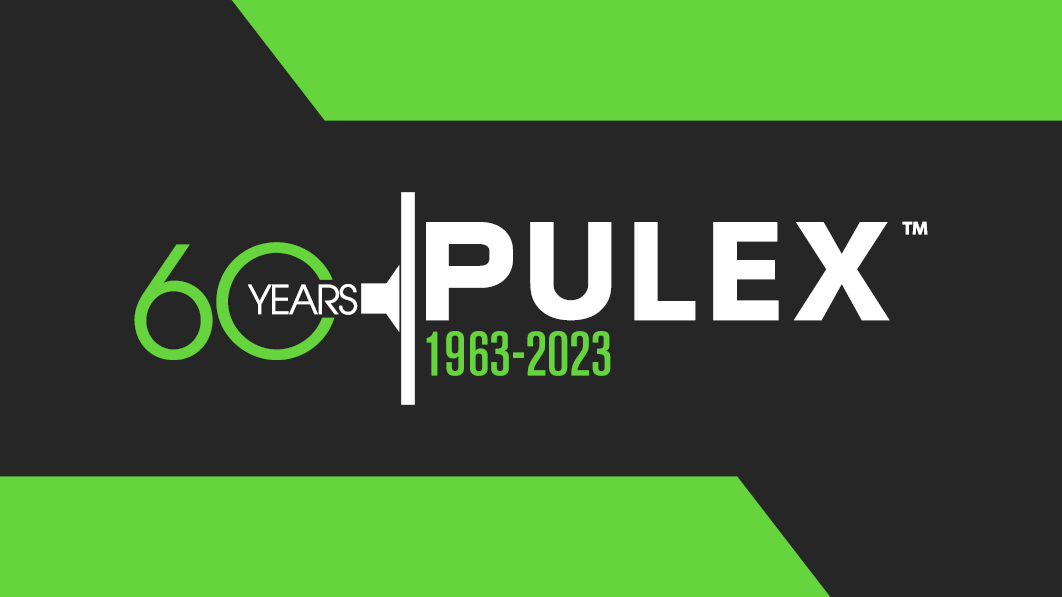 The year 2023 is drawing to a close and represents a very special milestone for the IPC BY TENNANT COMPANY group: Pulex, the flagship brand of the window cleaning line, celebrates its 60th birthday!
The origin of the "PULEX, MEMBER OF IPC" brand is based on three fundamental pillars: innovation, quality, and sustainability. Through years of dedication, we have constantly strived to develop advanced solutions that make cleaning work easier. These values are reflected in every PULEX branded product.
The complete range of window squeegees, telescopic poles, scrapers & blades, buckets, and cleaning accessories is the tangible result of this ongoing commitment to excellence.
THE KEY TO SUCCESS: PULEX RUBBER
The key to the success of PULEX products lies in the unique combination of materials and the precision of the production process. Sourced directly from Malaysia, we exclusively use vulcanized natural rubber to ensure superior performance, durability, and ultimate grip. Here are the four fundamental rules that guide us:
We only use vulcanized natural rubber of Malaysian origin, ensuring maximum authenticity of the material.
With extensive experience in microfiltration and the use of special additives, we achieve superior performance, weather and chemical resistance, perfect grip and minimal deformation.
Each rubber blade is created through a single, high temperature moulding process, ensuring flawless adhesion to the glass.
We ensure total quality control, with all rubber blades individually tested.
In this way, we are able to offer PULEX products that stand out for quality, reliability, and superior performance.
TECHNOLITE, LIMITED EDITION
Technolite boasts an ergonomically designed body that provides a comfortable grip, making it ideal for prolonged use. The rubber molding ensures a secure, non-slip hold, especially in cold conditions.
With its outstanding ergonomic design, Technolite stands as one of the most comfortable window cleaning tools. Its unique grip, crafted from a special blended material, ensures comfort during any task. This superior ergonomic feature enhances performance, delivering superior results. The non-slip rubber handle guarantees a secure and safe grip, even in challenging situations. Its special coating ensures a reliable hold, promoting overall performance.
To mark the anniversary, we created a limited edition of our innovative Technolite squeegee, making it even more special with the 60th year logo on the handle.
For more information and to order your limited edition Technolite, please visit the dedicated page.