Estimated reading time: 10 minutes
This year at the China Clean 2018 exhibition, the IPC group and its local partners Beijing Aoshijie Cleaning Equipment Co. Ltd were honoured with the CCE Award as one of the best International Brand of the Year!
The CCE Award, which started in 2010, was conceived to focus on the best products, companies and ideas of the cleaning industry worldwide and to introduce them to the Asian public. The Board is made from experts of professional industrial institutions, appointed to point out innovative companies and creative products.
As a matter of fact CCE's attention to environment and to sustainable products has always been very strong and this makes the award to IPC more meaningful and rewarding!
CHINA CLEAN: the #1 cleaning show in Asia
With a display area of almost 39.000 sqm, 500 exhibitors and 19.500 visitors, China Clean Expo has definitely become unmissable event for employees of any cleaning or automotive company in Asia.
It provides a great opportunity to get in touch with sector professionals via the many seminars available and provides an excellent coverage of what is happening in the cleaning industry today.
This year's show clearly highlighted the tremendous and dramatic leap of China's industry towards modernity and innovation, thus becoming the heart of production of cleaning  equipment, tools and chemicals.
China Clean exhibition, that started in 2002, is today the largest meeting point for Asian cleaning professionals and the most valuable industry specific event for Chinese manufacturers, suppliers, distributors and buyers. This show has become a trading platform through which worldwide leading brands and manufacturers showcase their ranges of products and cleaning solutions.
IPC booth and new products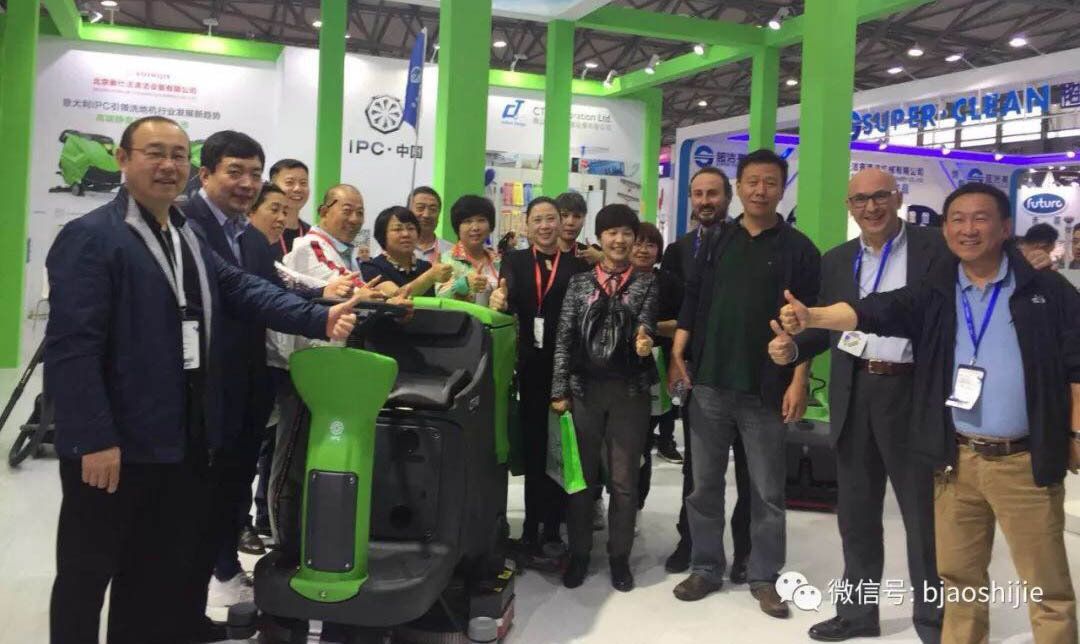 "Congratulations on your fluo-green booth. It was fresh looking and eye-catching. It was indeed the perfect setting for your amazing cleaning solutions"
This was one of the comments we received just after the show ended from one of our visitors. At the show we enjoyed very positive feedback from visitors and, regarding products, our new range of vacuums, especially the new LP Only Dry line, attracted lot of attention and appreciation.
The new LP range is a unique dry-only vacuum line designed in accordance with the ECODESIGN regulations. Therefore it is silent, easy to transport and ergonomic. It can work just about everywhere, no matter the job.
IPC's commitment to eco-sustainability is well represented by this product, made from 75% recycled plastics, with an exclusive technology called Black is Green TM,  and by our HighPure range, the ecological window cleaning system that works with demineralised pure water.
LP vacuums are efficient in every kind of environment. The sound-absorbing material in the exhaust air-outlet and the rubber wheels dampen any noise whatsoever, and the ergonomic design, of which the main features include an integrated cable wrap and the parking position, giving the operator comfort to work everywhere.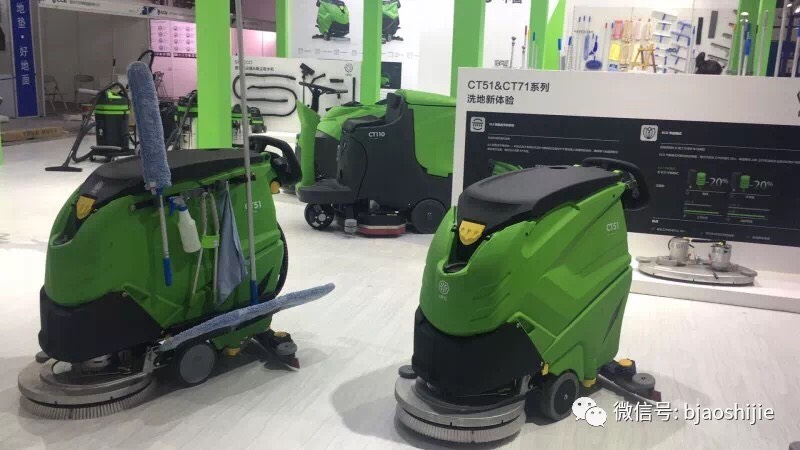 China Clean gave us the opportunity to put in the limelight our new scrubber driers, CT51 and CT71, the most powerful and easy to use of all times.
We put together nine innovative features that make them perfect for heavy duty cleaning.
The possibility to interchange different lengths of brush heads and their excellent maneuverability make them the only machines on the market suitable to work in different environments including retail shops, heavy industry plants or healthcare locations, always with excellent performances.
IPC sales representatives, Lorenzo Catellani and Roberto Vezzoni are still thrilled about the extraordinary experience at China Clean 2018:
" Visitors at our booth were so thrilled about our products, curious and interested that we could hardly keep up with all their enquiries…"
And also:
" customers and visitors were much more numerous than in the past editions and this gave us a lot of satisfaction…" – " we are now already thinking and planning ahead for the next edition…!"
Follow IPC next event. Visit us in Amsterdam, from May 15 to 18, Hall 1, stand 435!
Source: http://www.chinacleanexpo.com/Portals/27/Templates/CCE2017PostShowReportEN.pdf