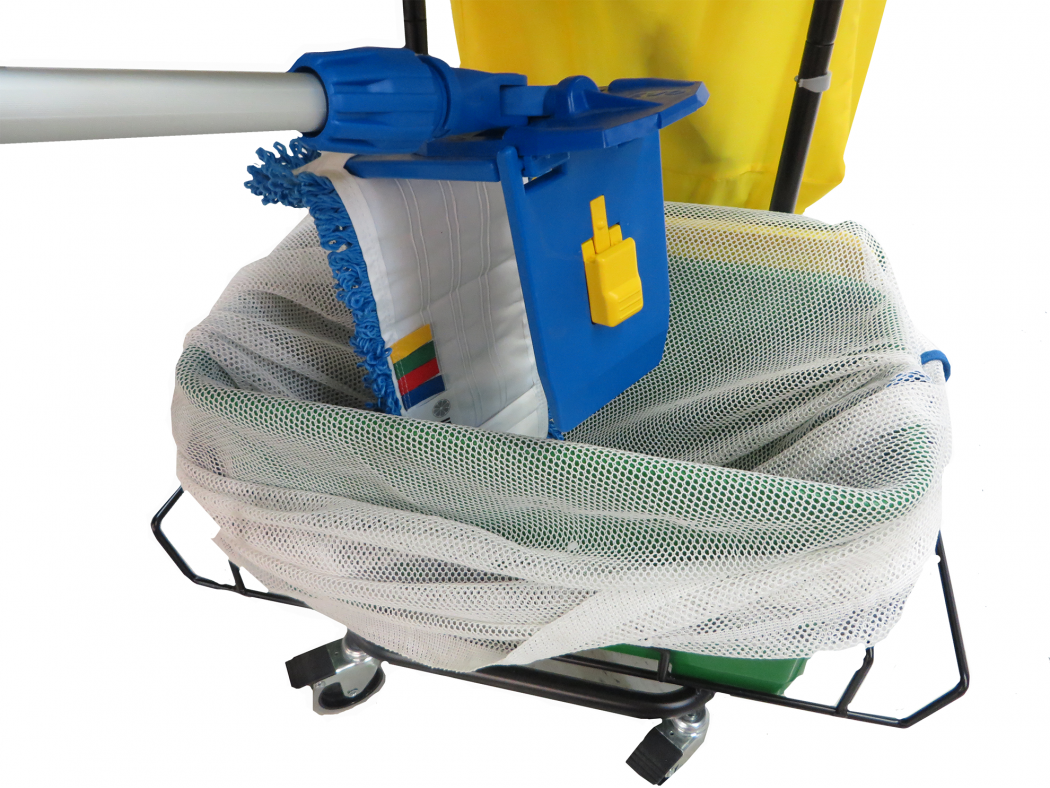 Cross-contamination can easily occur when handling used, already soiled cloths and mops. When removing dirty mops from the mop holders with bare hands, it can be very likely that the germs will transfer from the mop onto the hands, which can then be transferred to the next surface the hands come into contact with.
A pre-treat system is a very useful tool as well in preventing cross-contamination. The pre-treat system is a system that assists in ensuring that the exact amount of solution is absorbed into the microfiber mops or cloths and up to 20 microfiber products can be pre-treated per bucket. The pre-treated microfiber can then be used to clean one area and then be discarded into a laundry bag, without coming into contact with any other surfaces or unused cloths and mops, preventing any cross-contamination.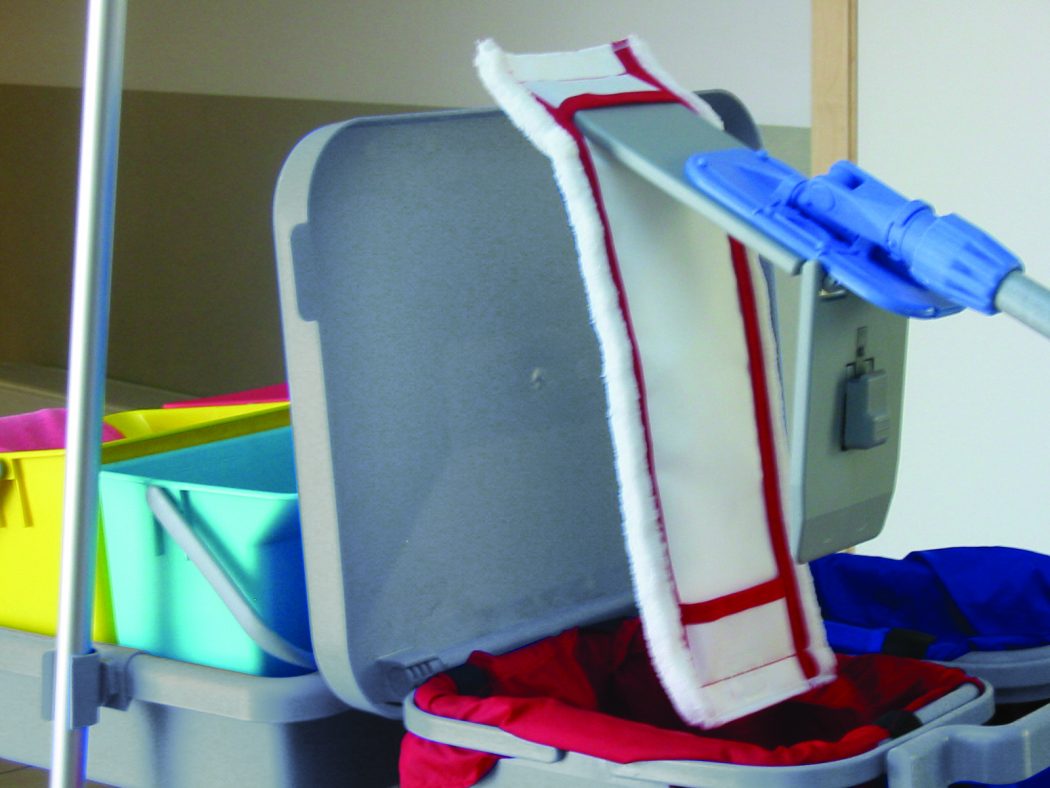 An additional helpful tool is the No-Touch mop holder. The No-Touch mop holder features a unique locking system with a button for the foot to step on in order to release the mop into a laundry bag without the need to touch the mop. This helps in preventing the transferring of the germs caused by removing the mop by hand.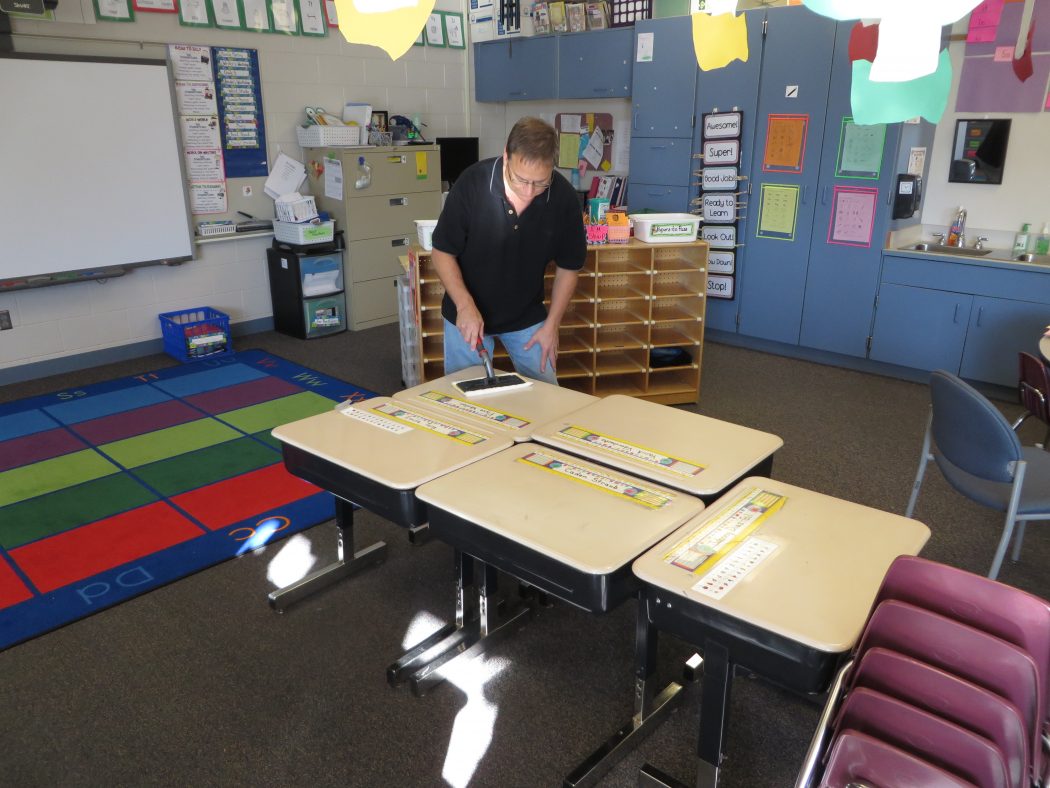 Another tool on the market is the Technopad. The Technopad is a frame for microfiber that comes in dimensions of 10″ x 4″ as well as 16″ x 4″. With the sizes available, the Technopad allows for a much faster cleaning as more surface can be cleaned at once compared to using a hand and cloth.
The Technopad can be used with extension poles to reach harder areas or to avoid touching sensitive surfaces.