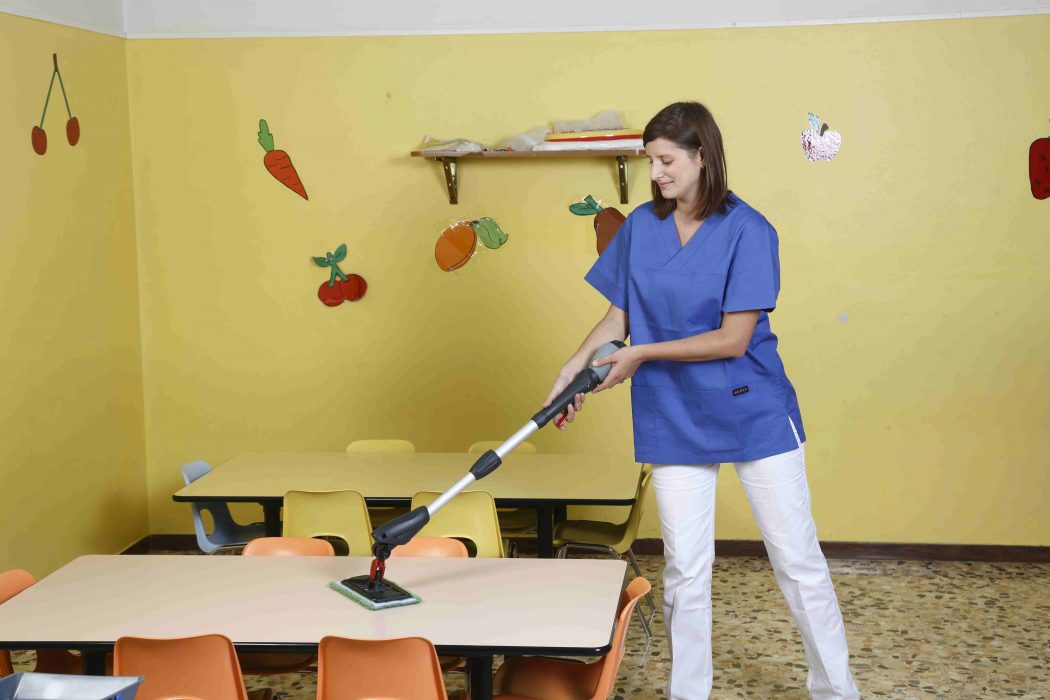 Your Sanitization Solution
The Cleano is the perfect tool to sanitize surfaces above the floor. This all-in-one tool is equipped with interchangeable microfiber pad holders and refillable, easy to charge soution tanks. The Cleano can spray and clean in any position; just add your approved cleaner or sanitizer and it is ready to work.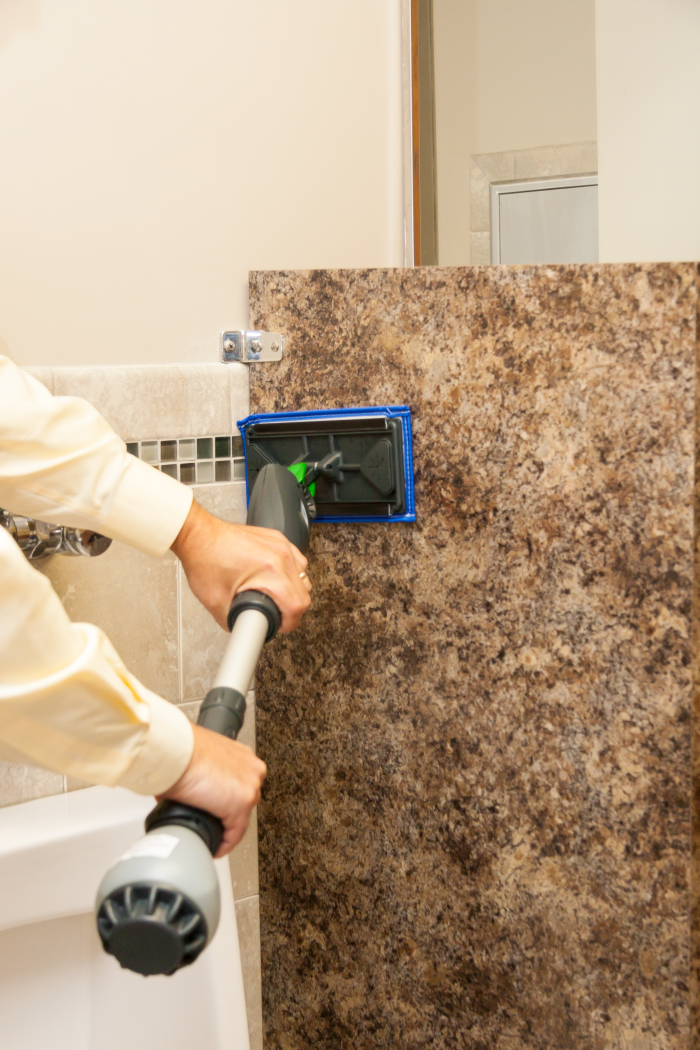 Surfaces Cleaned Faster
The Cleano is available in 10 and 16 inch pad holders and will cover up to 3x more surface area than cleaning by hand. This can allow for time to clean surfaces that often get neglected, such as walls, edges and bathroom stall partitions.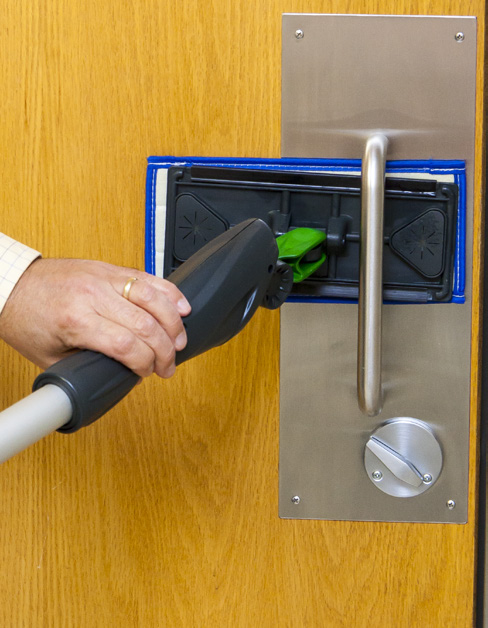 Ergonomic Design
The Cleano was designed to be as easy and ergonomic as possible. It is lightweight, weighing only two pounds and has a no-twist mechanism that keeps the tool aligned and avoids the need to twist the wrist. These features help make larger jobs easy to clean, such as cleaning cafererias.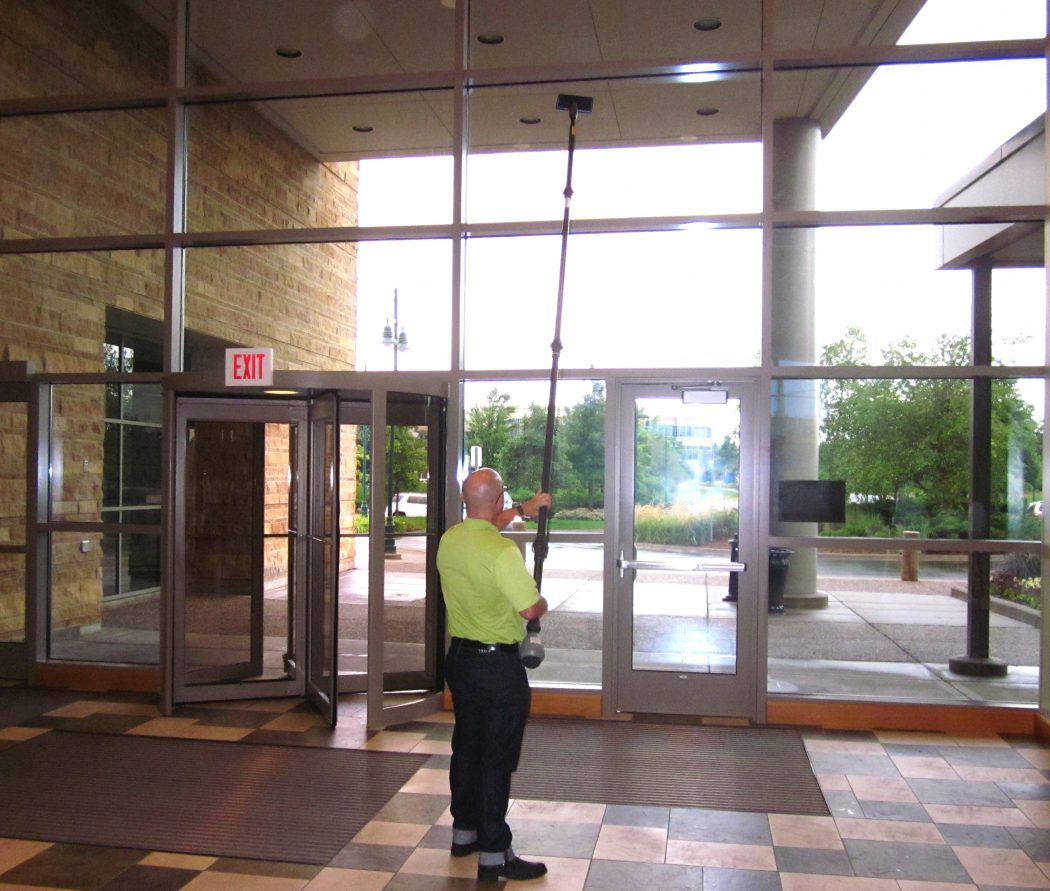 Safely Reach Higher Surfaces
The Cleano can be combined with telescopic poles that allow the Cleano to reach higher surfaces. The telescopic poles can extend up to 34′ which allows high surfaces to be cleaned without having to leave the ground. The Cleano has an articulated joint as well that helps the frame squeeze into tight spaces.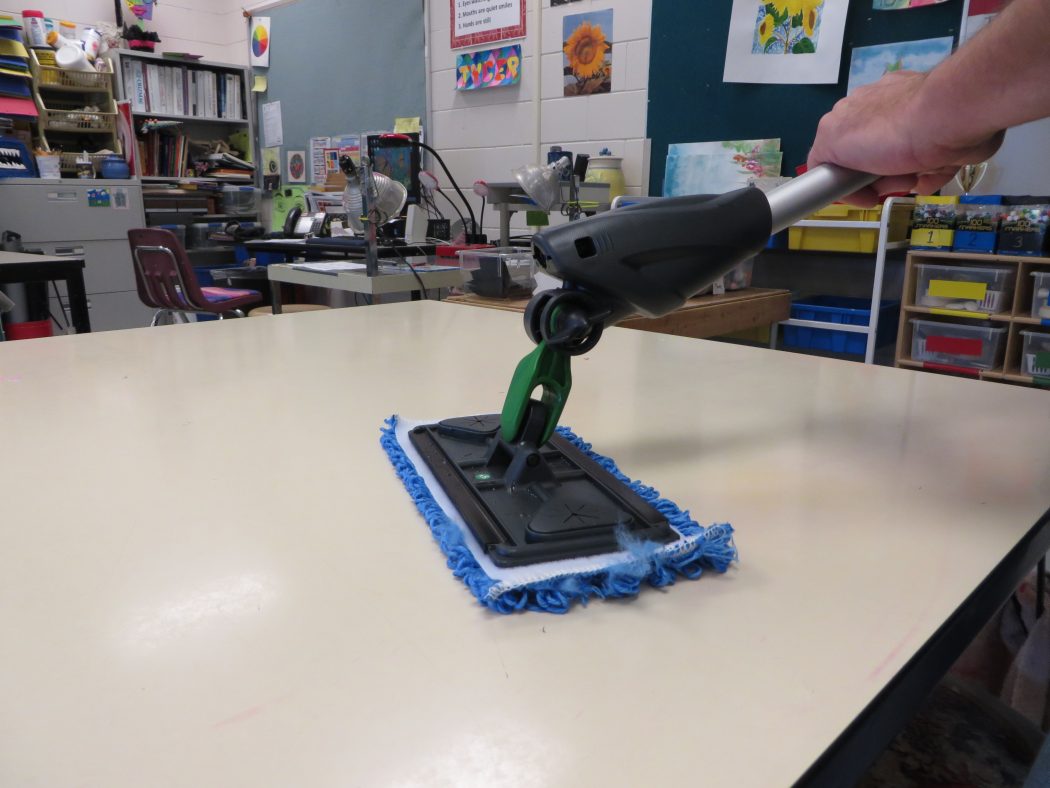 Innovative Technology
The Cleano features a mechanical pump unit that is operated by hand. No electricity is required, which helps to save money and provides an added convergence. It has micro-spray technology as well that guarantees optimal distribution of the right amount of solution on the surface.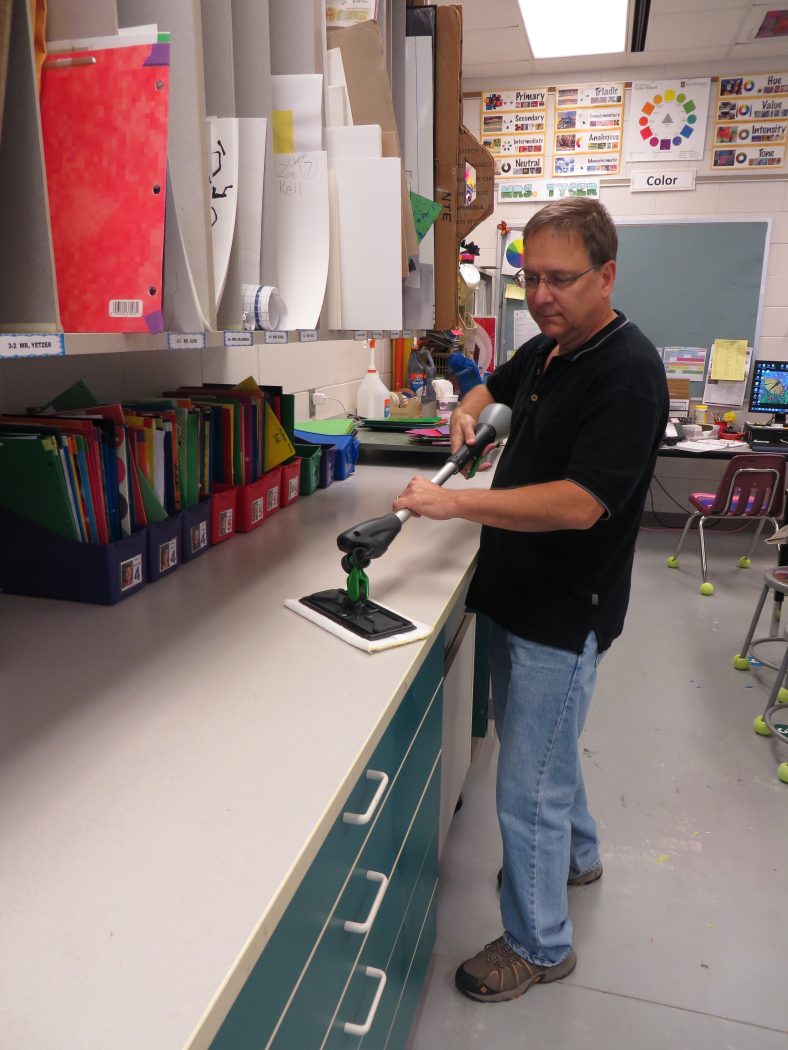 Chemical-Free Option
The Cleano has the option to be used chemical-free with microfiber pads and pure water that can assist in an improved way of cleaning glass surfaces such as mirrors and windows as well as stainless steel. With no chemical to leave behind residue, windows stay cleaner longer and there can be significant savings in eliminating chemical costs.