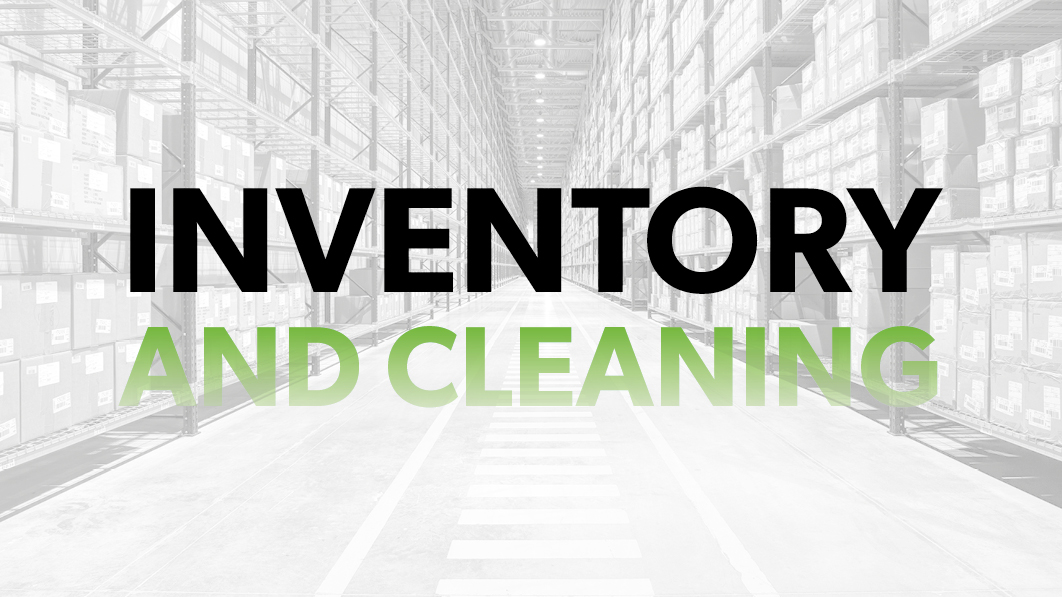 Estimated reading time: 7 minutes
The accurate and punctual management of warehouses is a fundamental activity in any company, as is a precise and periodic inventory. This is why the end of the year, and the beginning of the new one, is a crucial period for companies to make "tidiness and cleanliness" their keywords, not only of the products in the warehouse, but also in the spaces where the products are stored.
Within industrial warehouses, for example, the constant presence of workers, heavy loads, machinery and vehicles all contribute to the build up of dirt and dust.
People working in these environments know how important it is to put safety first in their daily operations. For this reason efficient cleaning should not be underestimated in these places. It is a fact that the presence of oil or grease on the floor can cause injuries to workers and/or accidents to vehicles passing by. This is why inventory time becomes an opportunity to carry out thorough and meticulous cleaning, often neglected during a normal routine because of lack of time.
Making an inventory is a necessary activity to identify and classify the goods present at a specific time and place, for accounts reporting, but at the same time it is an opportunity to make the environment more functional and comfortable to work in. Sometimes just a few, but effective cleaning activities, using appropriate equipment or machinery, can make all the difference.
Who wouldn't like to start the New Year and resume their activities in a clear, orderly and clean working environment ?
This is why post-inventory cleaning activities help warehouse workers to be more productive and carry out their activities with restored motivation, in an environment that is often considered shabby and dull .
1. Where and when to perform cleaning in order to get the job done with little inconvenience for everybody?
Floors, shelves, racks, windows and any other furnishing elements become the subject of extraordinary cleaning that can be transformed into regular and constant activities to be performer during the year, organizing a calendar that can be shared by employees and operators of cleaning companies.
2. What tools or machinery to use?
For small-medium surfaces and/or areas such as small warehouses or shops, where easy/ fast cleaning can be carried out frequently, a compact vacuum cleaner that collects dust and small residue from the floor and from horizontal surfaces can be the most effective option. If the vacuum cleaner is "backpack", i.e. shoulder-mounted, the results can be even more effective, because moving between several obstacles can be very easy and take less time.
Industrial or scissor-shaped brooms can also be a good tool to get satisfactory results in no time for relatively small surfaces. These brooms can be equipped with a pre-impregnated cloth that removes dirt without leaving stains or halos, and can sanitize any type of floor.
On very dirty floors (grease or oil stains) we should consider using specific wringers equipped with microfibre mop frames. We have a range of wringers, designed for practically any type of floor and use.
For larger areas, with important dimensions, it is advisable to use specific machinery, such as industrial vacuum cleaners and/or scrubber driers (either ride-on or walk-behind models).
Scrubber driers are high performing machines and deliver long-lasting results over time. In addition, the latest models (see for example the CT51 or the brand new compact CT5 from IPC) are extremely intuitive and easy to operate for anybody, even for less experienced workers. IPC can definitely provide you with any of the above mentioned cleaning solutions.
Visit our website and contact us through the form and we will be happy to answer any of your questions.