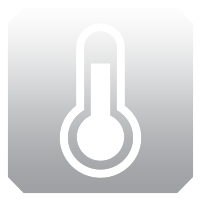 No cleaning downtime.
Oven bottoms and sides are often encrusted with grease and baked food.
Bakery owners and sanitizing companies are tasked with finding the best ways to both clean and remove loose debris, preventing industrial ovens from wearing and at the same time keeping the best cooking performances while baking the highest quality products.
Our R&D technicians have selected a number of solutions: heat resistant accessories and filters; the aluminium motor base instead of plastic; the head made with an innovative blend of materials to withstand contact with hot residues; the HEPA filter, ideal for thin dust and ashes (filters and tubes have been tested up to 200 ° C) as well as the safety handle.
The very specific features they are equipped with make these vacuum cleaners extremely effective and functional.
Benefits
Heat-resistant accessories and filters allow you to clean ovens without waiting for them to cool
A more effective and hygienic cleaning system in comparison with the traditional scraping with brushes or wet rags.
Excellent manoeuvrability in restricted areas.