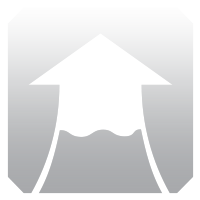 The highest performance with less energy.
The Flowmix system is a unique patented technology that enables the machine to increase waterlift performance by 60% (up to 3.800 mmH2O) unlike any other vacuum cleaner on the market.
By moving a small lever, the operator can choose either max air flow or max waterlift according to the specific working application and therefore changing the motors connection from parallel to series one with just one touch.
Benefits
Flowmix system with 2 motors guarantees the same high performances of a standard three-motor machine with a lower energy consumption.
By using this technology you can reach and pick up liquids up to 3mt in depth.
Great performances when heavy material suction is required for long distances.