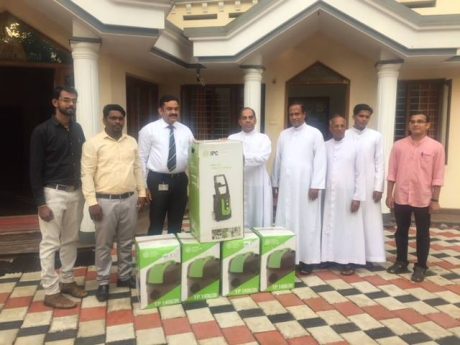 IPC India has donated its first set of cleaning machines (high pressure water jets & wet n dry vacuum cleaners) for after flood cleaning of houses in Kerala .
The machines were handed over at Kristu Jyoti Mission Bhavan at Mudickal -Perumbavoor in Kerala to the social services wing of Faridabad Diocese.
Arch Bishop of Faridabad Diocese Mar Kuriakose Bharanikulangara has received the machines from Mr. Tony Chazhoor, MD IPC India.