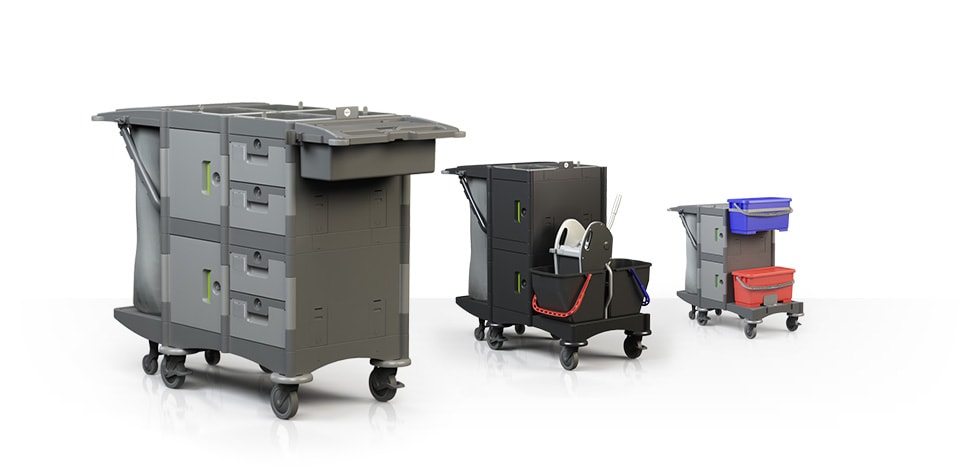 Trolleys
Modular, compact, handy and fully customizable solutions.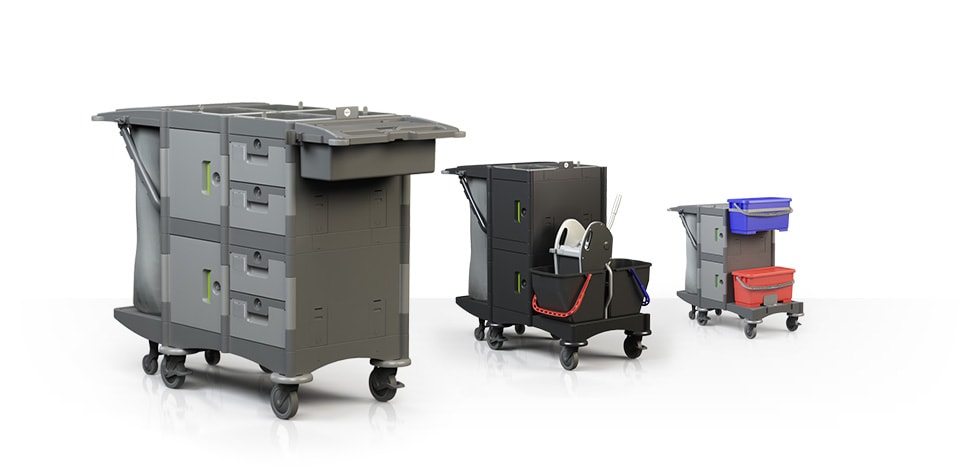 Mini
The IPC's mini trolleys range offers a unique solution aimed at the satisfaction of the end user.
Small
Each model offers unique ergonomic and modular solutions, allowing the trolley to be suitable for washing and disinfecting floors of medium and large surfaces with minimal size and maximum quality.
Brix
Brix trolleys range is the ideal solution for all cleaning application areas while the Black is Green trolleys combine the advantages of Brix modularity with the enviromental benefits of recycled plastic.
Complete
The Ace & Antares range, adjustable and modular, represents an optimal solution for high passage environments where washing is a constant and regular necessity, such as schools and kindergartens, shopping centers or airports.
Waste Collection
The different stages of the design and manufacture of the waste trolleys range, have been lead in close collaboration with the operators of the sector concerned, taking particularly care to the choice of materials, the jointing technique, the ergonomics and the global functionality of the product.