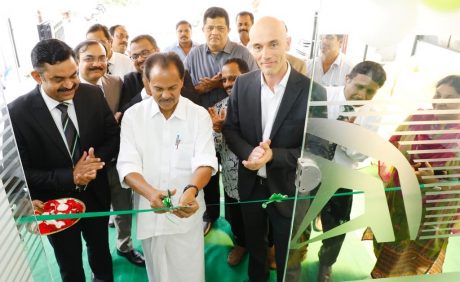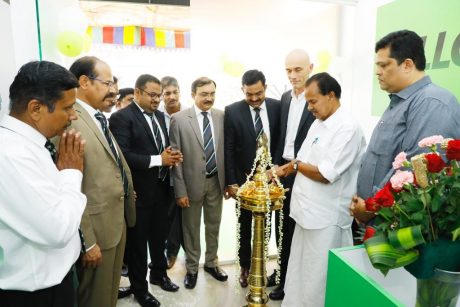 Hon'ble MLA Mr. P.T. Thomas cutting the ribbon at the launch ceremony- flanked by Mr. Tony Chazhoor (L) and Mr. Fabrizio Busolini (R)
IPC ADDS 12th CHAPTER TO ITS PORTFOLIO
At the launch of IPC's 12th branch – in Ernakulam, Kerala- on Saturday 24th Nov'2018; Hon'ble MLA Mr. P.T. Thomas performed the ribbon- cutting ceremony and lit the diya for an auspicious beginning.
Present among the attendees were IPC MD Mr. Tony Chazhoor, IPC Italy Intl. Sales Director (Machinery Division) Mr. Fabrizio Busolini
IPC Head (South Region) Mr. Dheemanth CR, NSM Mr. Rajesh Wariar, NSM Industrial Mr. Paramvir Thakur and Head Products Division Mr. Praveen Gautam and other eminent guests, esteemed customers and well wishers.
In order to widen its reach across India, the new branch was launched with a view to make IPC's South India operations stronger and better.
The launch ceremony was followed by lunch where the IPC MD Mr. Tony Chazhoor mingled with the guests and shared the latest developments and plans for the future.
IPC …….Committed to a better Customer Experience…. always….