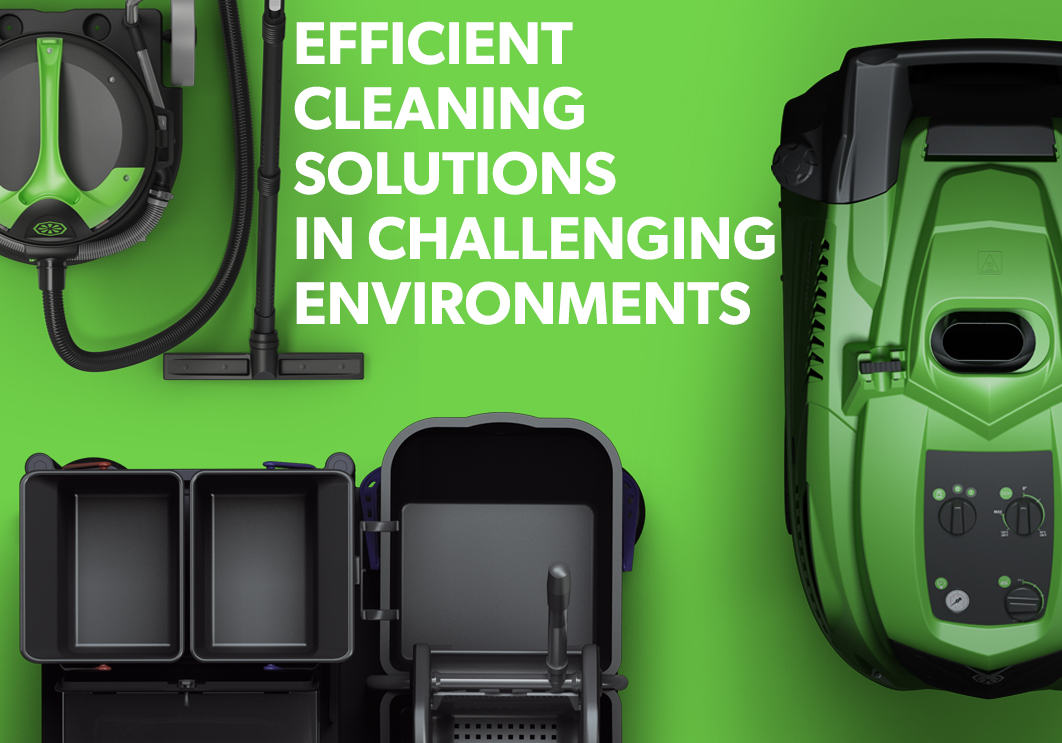 Estimated reading time: 10 minutes
There is an intrinsic link between the state of the environment in which we live and the quality of our life, that's why the cleaning methods and the tools used to achieve efficient results are absolutely fundamental in all environments.
And this link is even more important in the community facilities, schools, institutions of higher education, offices, daycare centers, businesses, community centers, where the cleaning professionals job is focused in reducing exposure to hazard, decreasing risk of illness and consequently improve public health.
School challenges
A thorough cleaning is the solution to prevent allergens and get rid of germs, to ensure the safety of student and the entire staff.
Among the school environments, there are three areas which need the most attention when cleaning. Specific cleaning solutions are addressed to each enviroment, selecting the most suitable product depending on the application.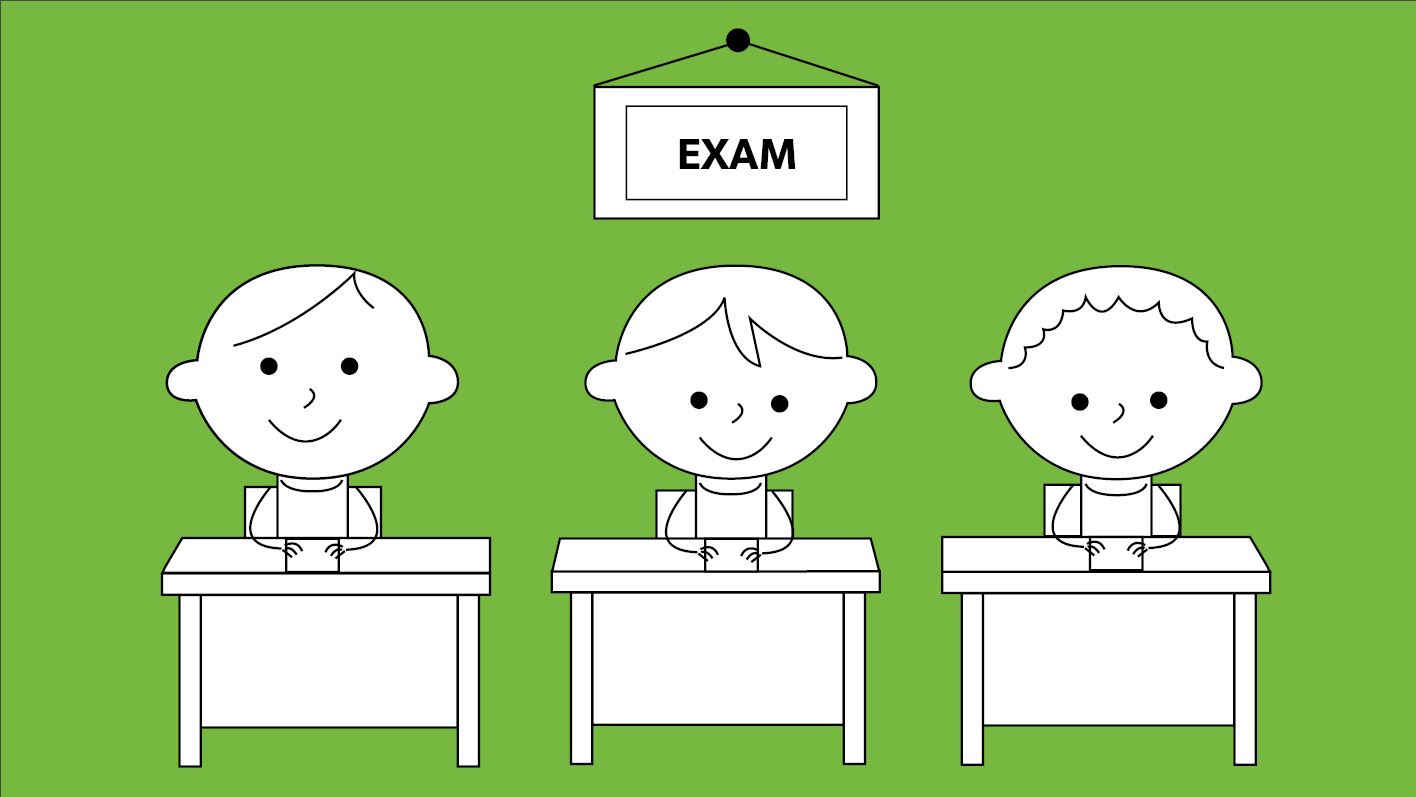 Internal Floors
Corridors, passageways, classrooms: in these environments, using a vacuum cleaner is the most suitable solution. LP Line, the light and extremely effective dry vacuums, can achieve excellent results with only one pass, even in areas difficult to reach.
These dry vacuum cleaners are extremely silent because of sound absorbing material in the exhaust air outlet and special rubber wheels which run softly on the floor.
Their ergonomic design allow the janitors to transport them with ease through a convenient handle and a smart cable wrap.
Having a large trolley can also make a difference for internal floor cleaning. The Brix School model trolley, for instance, is a cleaning station that can be transported anywhere. It can, infact, be equipped with all accessories and equipment that may be needed during cleaning activities.
This trolley perfectly complies with current regulations on Green Public Procurement: it belongs to the Black is GreenTM product line, resulting from IPC eco-friendly technology that uses up to 75% recycled plastic.
Bathrooms
Steam is still the magic word!
Able to achieve high levels of hygiene and sanitisation, even with the IPC smallest models of steam generators, the operators can obtain a deep and durable clean of all surfaces through a steam temperature of 160° C and a pressure of up to 6 bars.
The power and efficiency of steam, without additional chemicals or detergents, removes and dissolves dirt, sanitizing surfaces from bugs, dust mites, pests, and allergens, which is vital  to create a safe and clean environment for students and school staff.
Schoolyard
For the cleaning of schoolyards and pavements around the main school structure, choose a walk-behind sweeper, the  walk-behind 750, for instance which is compact and ideal to use in small areas. This sweeper is able to collect all type of debris and wipe out obstacles and trip hazards, often source of injures in the schoolyard.
It's equally important to wipe out obstacles and trip hazards, since these may be a source of injury. Through the efficient removal of these obstacles, students will not run any risk of falling down and slipping due to bottles or leaves left on the ground.
Cleaning practises in Ho.re.ca
Cleaning a Hotel for instance, made up of many different environments, each one with its own peculiarities, is a real challenge.
The choice of the right equipment, machine or even a combination between the two can be the decisive solution to obain effective results.
The most challenges environments for a cleaning operators are three for sure: public areas, gym and the kitchen.
Public areas
For the common areas, full of furniture (armchairs, tables, chairs, etc.) and with different floors, often both hard and soft (carpets), IPC can provide multi-function machines able to face the most challenges requests:
Gym
Cleaning a gym  is a real challenge: it takes hard work and dedication, but with the right equipment, tasks can be greatly simplified. There is no doubt that an environment cleaned, disinfected and well maintained will make it a more enjoyable place for everyone who uses it. Microfiber mops for floor cleaning and the microfiber cloths treated with antimicrobial material based on silver ion technology, with its antibacterial effects are particularly suitable for all gym tools cleaning.
To reduce odours in the gym environment it is essential that very frequent cleaning takes place, but it could be helpful to place HDS  (Antibacterial Plastic) bins, and antibacterial plastic dispenser of both paper and  hygienic gel within the gym.
Kitchens
Industrial kitchens have, of course, special requirements.
Floor areas can be spacious and have to be cleaned quickly to prevent microbial growth. Moreover, organic contaminants tend to collect in the recesses of the tiles, and only a very deep clean can remove them. To ensure a true hygienic environment, a good walk behind scrubber dryer (CT51) can do the job and a steam generator can ensure true sustainable cleaning. A steam temperature of 160° C and a pressure of up to 6 bars guarantee  deep and durable cleaning of all surfaces: ceramics, leaks, cookers and worktops.
The power and efficiency of steam only, without additional chemicals or detergents, are particularly recommended in the kitchens.
Why to clean industry
Even in industrial production sites and environments, cleaning is a very important aspect, since machining, finishing processes and precise production methods require environments absolutely free of dust, greese, residues and contaminants.
Productivity levels and reliability of production processes often depend on the protocols or the cleaning solutions adopted.  At the same time, they should guarantee a safe environment to work.
The issue of cleanliness in the food industry is even more sensitive. In this sector, the task is very complex, but it is crucial to clean before disinfecting to maintain and guarantee food safety.
Identifying the right cleaning method with the appropriate cleaning solution is determinant in ensuring a safe and hygienic production environment.
Because of this, the use of chemicals and detergents could be dangerous, whereas the power of simple steam can be extremely effective at removing grease, sludge and oils from all surfaces. In this case cleaning and sanitizing takes place at the same time, thus eliminating the risk of contaminating food products with chemical detergents.
To know more about our proposals do not miss our next post!
Are you interested in IPC  cleaning solutions? Go to our product pages!