Today's cleaning market is moving rapidly towards Eco-sustainability as a relevant selling factor. Manufacturing companies are investing and developing eco-sustainable ranges and R&D teams all over the world look hard to find efficient solutions to protect the environment by reducing    emissions and saving energy costs.
On the 1st September of 2014, the EcoDesign and EcoLabel  EU Directives came into force and regulated production and import of electrically operated and hybrid vacuum cleaners.
These directives regulate energy efficiency, cleaning performance and maximum admissible noise levels. In addition, EU and EFTA countries now have identical label layout systems.
A further step forward will be made on 1st September 2017, when restrictions will be tightened again especially on vacuum cleaners: maximum noise level requirements will be revised, as well as hose durability and motor lifetime.
Which products shall comply with the requirements?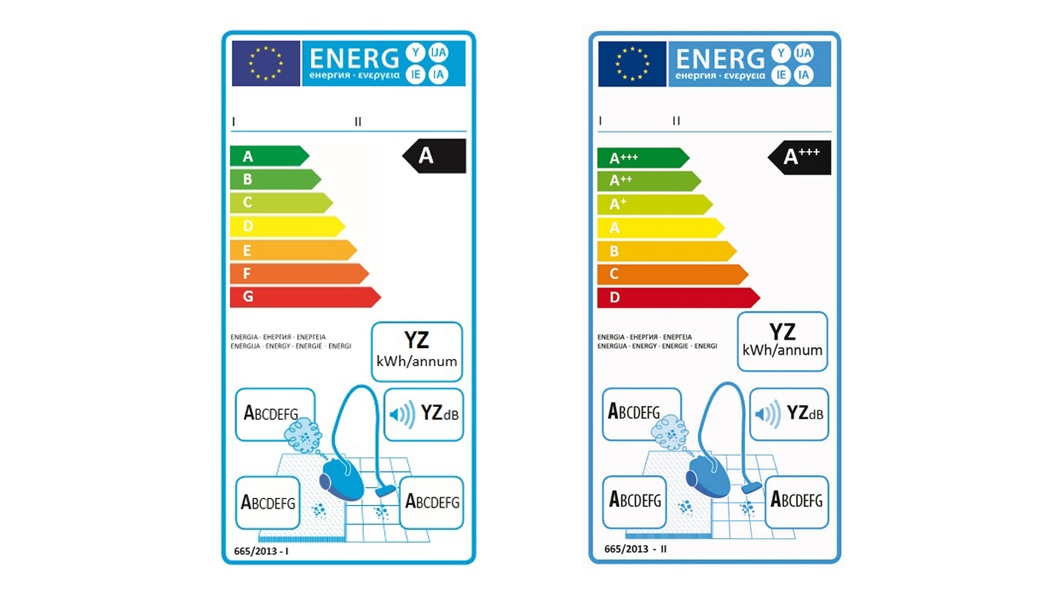 The energy labelling and EcoDesign requirements apply to electric mains operated vacuum cleaners including vacuums using both electricity and batteries.
These requirements relate to household vacuums intended for domestic use as well as commercial vacuums for professional housekeeping purposes. To be clear, commercial vacuums are intended to be used by cleaning staff or contract cleaners in offices, shops, hospitals and HO.RE.CA environments.
EcoDesign and IPC LP dedicated range
IPC Group has studied the LP Line, dry vacuums made for hard work, with a modern design and new special features.
The multi-stage filtration makes maintenance very quick and easy. These dry vacuum cleaners are also extremely silent thanks to sound absorbing material in the exhaust air outlet and special rubber wheels which run softly on the floor.
With their ergonomic design and silhouette you can use them everywhere, in any park position, and they are easy to transport with a convenient handle and a smart cable wrap.
The LP Only Dry Line has been designed for a long life: the hose is flexible, resistant and elastic, and bumpers protect the machine from damages.
A totally green product
In addition to responding to the EcoDesign restrictions, the LP Line is made from exclusive IPC recycled plastics: Black is GreenTM.  The Black is GreenTM technology involves the use of up to 75% of high quality recycled plastics, to promote environmental protection and sustainable development. In this way, the machine is two times more eco-sustainable than other machines.
LP Line Applications
This new Only Dry Range is ideal for contract cleaners and professionals who need a machine that is powerful, compact and easy to use for their daily cleaning. With its specific design, it is indicated to clean small environments such as offices, shops and hotel rooms.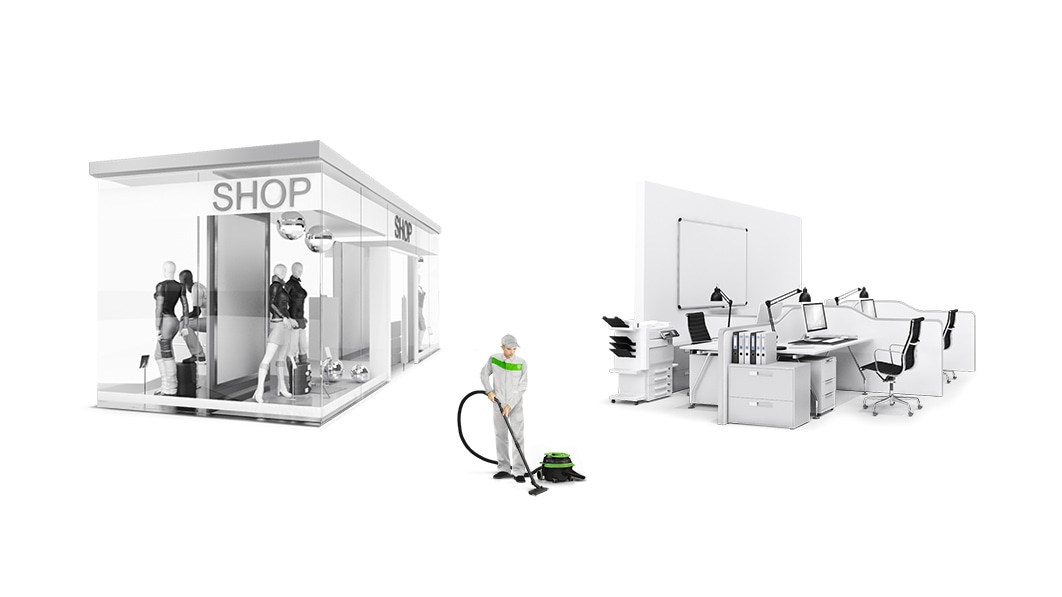 For more information contact us at info@ipcworldwide.com. We will be pleased to answer your questions.