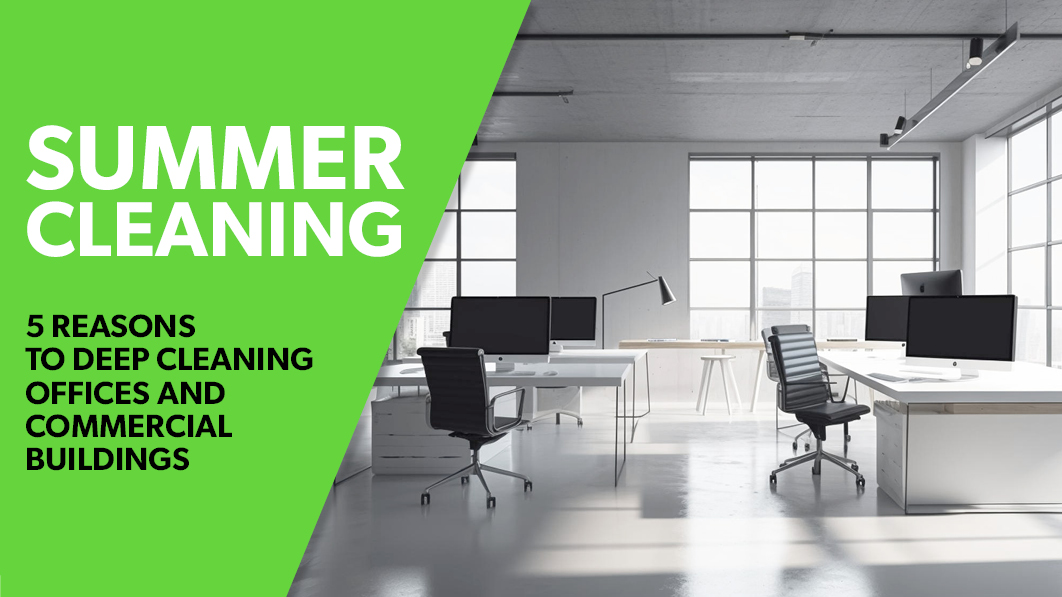 Estimate reading time: 5 minutes
If you have managed a commercial building or office in the past few years, you have probably developed a new sense of gratitude for your janitorial staff and the tools they use to keep these high-traffic spaces clean and safe for everyone to work in. But as with many fast paced, busy working environments, it can be hard for your team to squeeze in a deep clean very often. But the lazy, hazy days of summer provide an opportunity to carry out the deep cleaning your office probably needs right now.
Here are the 5 reasons to clean during the summer:
Your staff and clients are out of the office
The mid-point of the year is perfect for office deep cleaning
Summer deep cleaning won't interrupt your staff and clients
Welcome back to a sparkling clean office
Periodic deep cleaning keeps your staff and customers safer
Your Staff and Clients are Out of the Office
First, summer means fewer people are in the building. Your staff and customers are all out enjoying well-earned vacation time with family and friends, not tracking soil and dirt into the office. And any work that really must happen during this time can often be done remotely, leaving your office spaces wide open for an unimpeded, professionally managed deep clean.
The Mid-Point of the Year is Perfect for Office Deep Cleaning
Most hygiene experts recommend a deep office clean twice a year. As summer is the middle point of the year, it makes sense to do a summer refresh of your office environments. Activities like deep carpet cleaning, stripping, and waxing of vinyl composition tile floors (VTC), deep machine cleaning for restrooms and other commonly soiled areas, power washing, and window cleaning can all be done more easily when your staff is out of the office. To get these jobs done right, you will also need the right tools. For example:
Window Cleaning—The Cleano system is an excellent choice for deep cleaning indoor windows, mirrors, and smooth walls. In fact, it can clean horizontal or vertical surfaces with its ergonomic grip and articulated joints. Its micro-nebulizer gently, yet thoroughly cleans all surfaces. Ergonomic buckets and super squeegees complete the window-cleaning ensemble.
Tile, VTC floor, and Carpet Cleaning—IPC manufacture many different high-suction vacuums, floor polishers, and scrubber dryers to deeply clean any floor surface your office possesses. From larger scrubber dryers for wide-open spaces to smaller units that get into the tightest office corners, your cleaning team will thank you for making their floor cleaning jobs easier.
Desk, Furniture, and Shelf Cleaning—Make sure your janitorial team has plenty of microfiber cleaning cloths that come in different colors to prevent cross-contamination. Our long-lasting microfiber cloths can be used wet or dry and fit every office-cleaning situation you can imagine.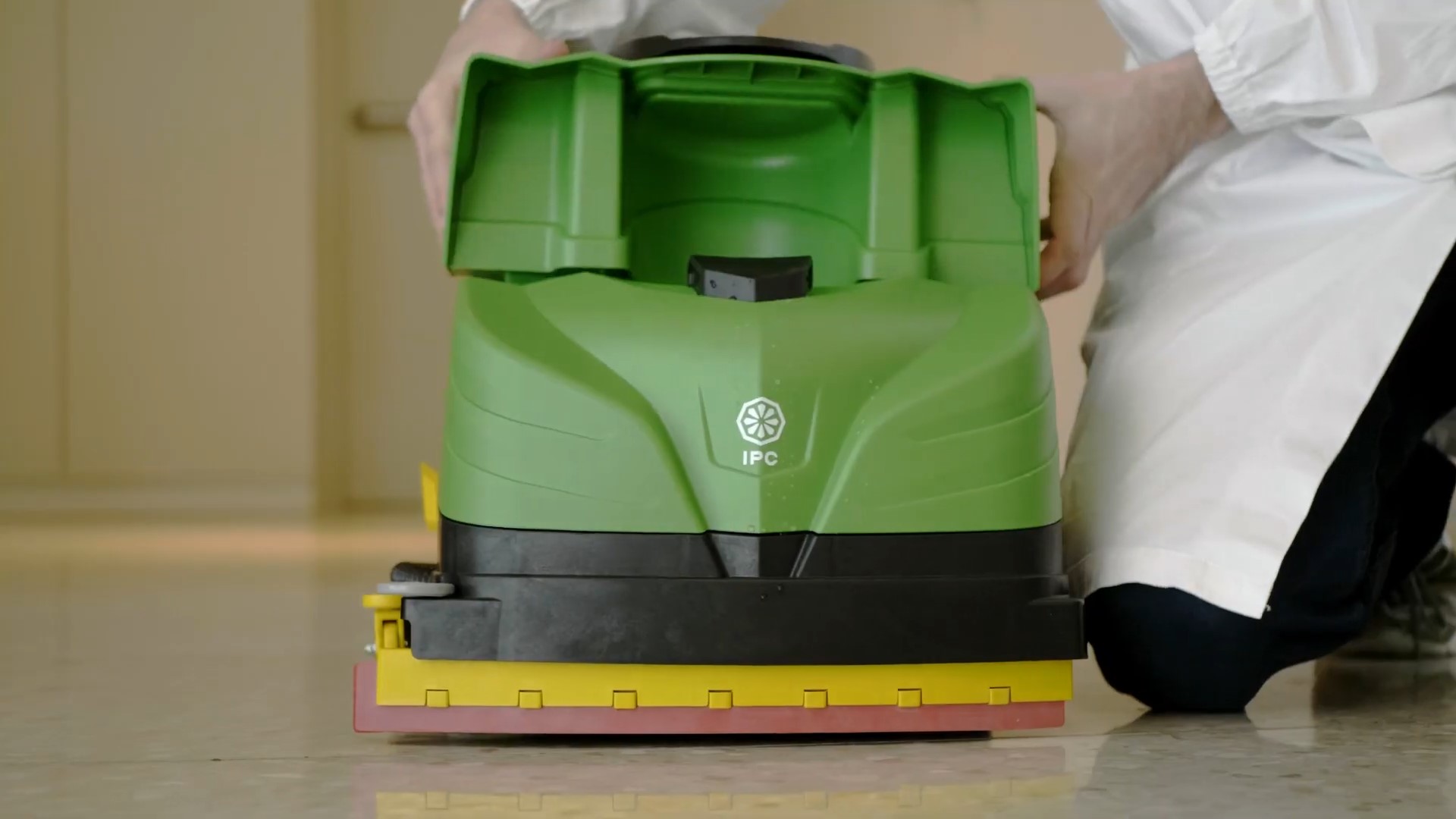 Summer Deep Cleaning Won't Interrupt Your Staff and Clients
Furthermore, since your staff usually needs peace and quiet to get their work done, it makes more sense to do these potentially disruptive deep cleaning activities when they are out on vacation. Scheduling a summer deep clean will create less disruption for your customers and clients also.
Welcome Back to a Sparkling Clean Office
Once the team comes back into the office after vacation, feeling fresh, fabulous, and well-rested, they will feel more productive and happy working in a deeply cleaned office building. If you see them checking their reflections in the windows, you will know it was a cleaning job well done. Your clients will also certainly notice how fresh and sparkling your building is as well, which bodes well for first impressions and a squeaky-clean reputation.
Periodic Deep Cleaning Keeps Your Staff and Customers Safer
Lastly, deeply cleaned offices protect your staff from potential health threats that can blunt their productivity. While daily and weekly janitorial cleanings can keep many of the most frequently touched surfaces clean and sanitary, soil, grime, and other contaminants can get buried in the carpets and other hard-to-reach spaces, lurking about to cause problems for your staff and/or customers. Scheduling your commercial building or office space for a summer deep-cleaning session can reduce these risks to help your staff and customers stay healthy.
Get the Right Commercial Cleaning Tools for Your Summer Office Deep Clean
The cleaning heroes of your janitorial staff need the right tools to remove the deepest dirt and grime from your office over the summer. If your office has any cleaning challenges, contact IPC Worldwide and we can outfit your team with the top commercial building cleaning equipment available.