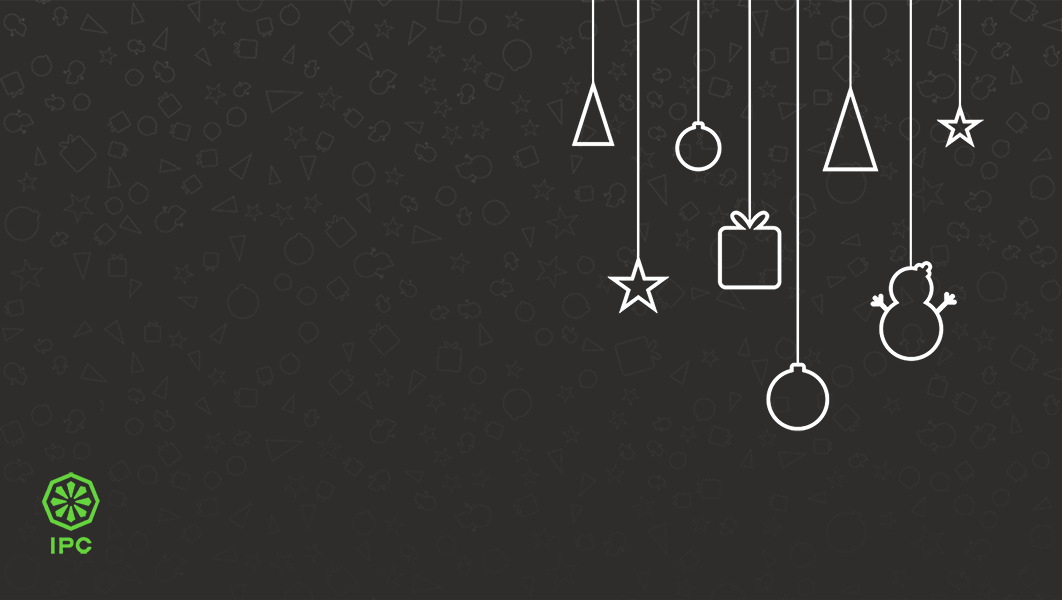 Estimated reading time: 5 minutes
This time last year we posted a New Year's greetings post on our social media channels:
"Let's forget about 2020 and look forward to a bright new year together!
The year 2020 has put a strain on all of us. Unprecedented scenarios have not only changed our habits – and will certainly change our lives too – but have also highlighted the importance of the small, simple things we can do together, such as going out for a coffee, going for a walk and hugging our loved ones.
2021 is just around the corner and we will face the new year together, stronger than ever, with renewed enthusiasm and determination. HAPPY NEW YEAR!"
The year 2021 has been filled with expectations, in every respect. We have slowly but surely – by taking the necessary precautions – taken control over our lives and of our spaces and habits. We have gone back to the office and have started travelling again and seeing our relatives, friends and colleagues. Unfortunately, the health emergency is not over yet. In fact, some countries and sectors are still facing challenging circumstances, but we can say that 2021 definitely felt like a breath of fresh air after a dreadful 2020.
Today's post is not about "taking stock and making good resolutions", it is about looking back at some of the small but important achievements we made together this year, which we have already shared with you on our official social media channels.
2021, a year filled with new solutions and new milestones!
The year 2021 has been a very satisfying one for us at IPC: new products, new partnerships, new milestones and much more.
The first major achievement this year was having our High Pressure Washer and Vacuum Cleaner divisions certified once again to the ISO14001 and ISO45001 standards. We are extremely pleased to have achieved this important milestone. It has been a challenging year, and all our teams have worked really hard to ensure utmost quality and safety at all times. Quality and safety are our hallmarks: along with reliability and know-how, they are the reason why many new customers have chosen our services and purchased our best professional cleaning solutions.
We listened to our customers' needs and to ever-growing market demands and have created new cleaning solutions, such as the PW-C45m and PW-C55m cold water high pressure washers with steel structure for heavy-duty applications in the fields of agriculture, construction and the industry in general; or the PW-E100 HT hot water electric high-pressure washer, which is perfect to be used indoors, for example in factories, farms and stables where emissions and/or the use of fuel are not allowed.
Our range of vacuum cleaners has also been expanded to include new solutions such as the ISY line of lightweight, compact and handy vacuum cleaners with rechargeable battery or powered by electricity. Or the GS 1/33 H ISO5 ULPA, a safe and reliable class H certified vacuum cleaner, designed to collect dust contaminated with pathogens.
Pulex Unihandle, instead, is a new entry among our window cleaning products. It is a multi-purpose, all-round tool for cleaning glass surfaces and windows to perfection.
But we have plenty more news to share! Just before the summer, we joined forces with Masi Communication! In fact, since May, IPC has been featured on Tuttopulire.it in columns and articles dedicated to Italy's cleaning industry. Thanks to all of the Italy team for making this happen!
To end the year on a high note, during the Issa Pulire trade show, which took place from 7 to 9 September in Verona, our colleagues Mario Scarpa and Alessandro Panico received the prestigious Afidamp "Best Member" award for the two-year period 2019-2020.
As for our social media and digital presence, we have reached and exceeded 20,000 followers on our LinkedIn profile! This is a tremendous result for us as there are PEOPLE behind those 20,000 followers. Real and actual people: you, who bring life to our community, which continues to grow step by step. Thank you for following and always supporting us!
On our Instagram profile, we launched the #takeselfiewithipc challenge on World Selfie Day! This initiative is open to everyone, both employees and customers: we have asked them to take a selfie with an IPC product and post it on their Instagram page, making sure to tag us with the dedicated hashtag. The best selfies were shared on our official Instagram page and are still visible in the highlighted stories.
A few days ago, we published our 65th post on our blog, which we started in December 2016! Our blog – the cleanest blog ever, is IPC's diary. It is our way of showing that we are constantly committed to focusing on users and customers by suggesting and discussing topical issues of common interest. Read the latest post about "The Answers To The 10 Most Frequently Asked Questions About Sweepers" and let us know what you think!
And now, to conclude… the Christmas holidays are approaching and 2021 is drawing to a close.
We would like to thank you all for joining us this year. We look forward to working together again in 2022 and wish you a best wishes for a happy holiday season!
As always, if you have any requests, please feel free to write to us at info@ipcworldwide.com. We will be happy to give you all the support you need.
And don't forget to follow us on our social media pages during the Christmas holidays! Instagram – LinkedIn – YouTube