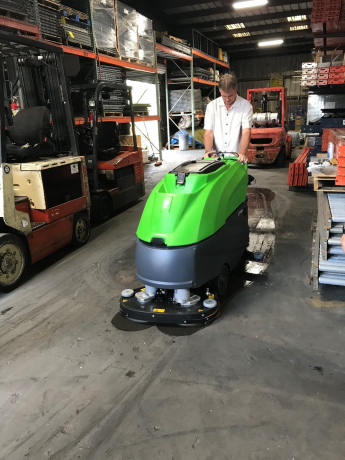 A Material Handling was looking for a better, faster way to clean their floors and wanted a demonstration of IPC Eagle's largest walk-behind scrubber, the CT105.
The CT105 is great for medium sized spaces, as it can clean at high productivity rates, but still be compact enough to squeeze into spaces where rider scrubbers cannot. It is easy to use, with minimal electronics, making training very easy. It is one of the most reliable, simple machines on the market!
To have a demonstration of the CT105 or other IPC Eagle scrubbers to see how they can help with your cleaning needs, click here to submit a request to IPC Eagle.