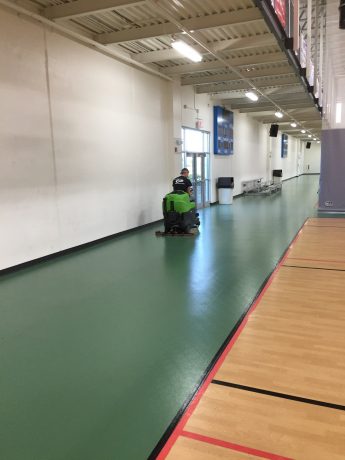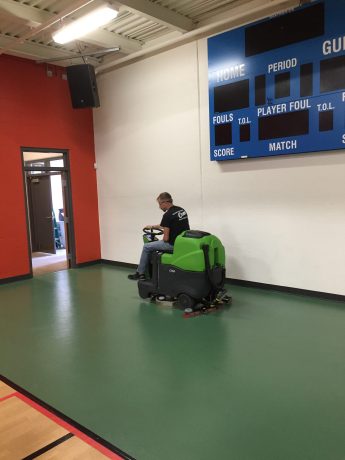 A park district building with four gyms had installed new floors and were looking for a more productive way to scrub the floors. They had owned some older scrubbers, but found that the job was not being done well and the machines battery life was not up to par.
They scheduled a demonstration of IPC Eagle's CT80, the smallest scrubber in IPC Eagle's rider scrubber line as the machine has a run-time of three and a half hours as well as the ability to scrub the floors at a productivity rate of 27,000 square feet an hour. Even though the scrubber is extremely productive, it can fit into tighter spaces with its compact design, such as hallways and in between objects such as furniture.
The park district building really liked the CT80 and its cleaning ability and had thought that it was very easy to use.
To learn more about IPC Eagle's rider scrubbers, click here to schedule a demonstration with someone on our sales team.