IPC Eagle's Smart Vac vacuum sweeper can vacuum and sweep at much a much more productive rate than an upright vacuum or backpack vacuum. It is battery-operated and can run up to 2.5 hours continuously.
Quiet Operation:
IPC Eagle's Smart Vac vacuum sweepers are some of the quietest on the market. At only 63 dBa, it can be used at any time of the day without causing a distraction to the occupants in the building.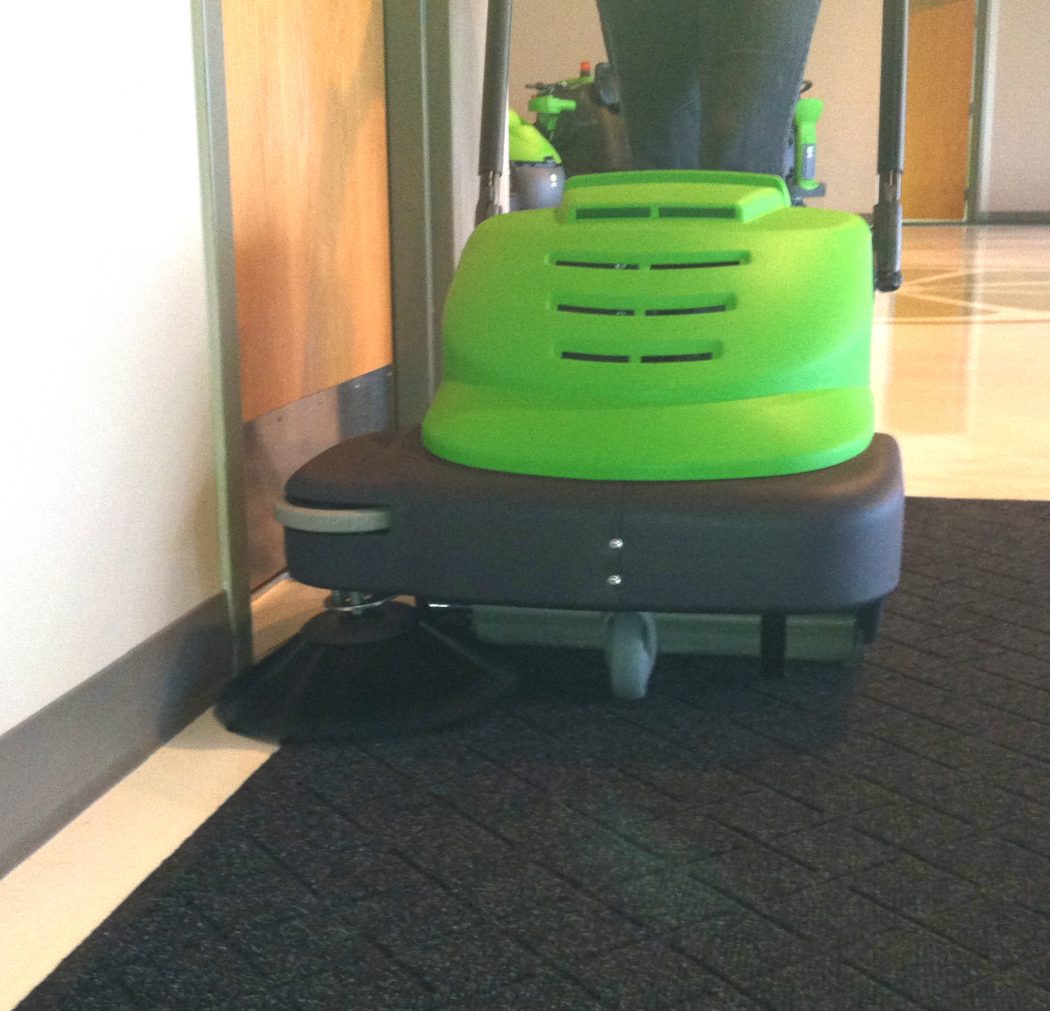 Productive:
The sweepers can significantly reduce the time necessary to clean. They can vacuum carpeting 5x faster than a backpack vacuum and 10x faster than an upright vacuum. With cutting cleaning times by 80%, cleaning staff can dedicate time to other important cleaning tasks.
Easy:
The Smart Vacs are designed to be incredibly easy and to require the least amount of effort from the operator. They can automatically adjust to the surface being cleaned, such as cleaning mats or moving from carpet to hard floor as well as having the ability to clean their own filters.
Dust Control:
The SmartVac uses micro-dust filtration to break down and effectively remove all dust and particles. This creates a cleaner environment with clean air and a reduction in allergens.