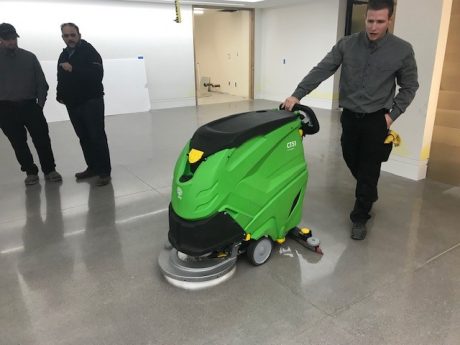 Two facilities in the Southwest region got to see the CT51's cleaning abilities first-hand during demonstrations earlier this week.
Brian Barnes, the Southwest Regional Manager, showed the CT51's many features: Self-leveling system, in which the machine will automatically adjust to the surface being cleaned, its interchangeable brush heads, where the one model can be turned into four different machines and Advanced Noise Control, where the machine can operate at very quiet levels, avoiding any disturbances.
The CT51 is great for medium-sized areas, as it can clean up to 19,000 square feet an hour. It is easy to train staff on and is very easy to maintain.
To learn more about IPC Eagle's CT51 or other machines in our automatic scrubber line, click here to schedule a demonstration.