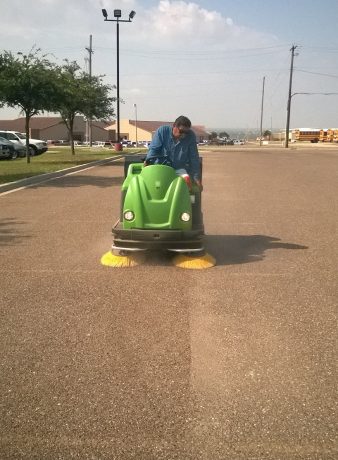 In any business setting, whether it be an office building, retail store, apartment complex or healthcare facility, cleaning takes some form of prioritization. Surfaces are typically wiped down daily, inside floors are swept and mopped throughout the week and carpeting is vacuumed. But, while a great deal of focus and effort is put towards indoor cleaning, neglecting outdoor cleaning can prove to be problematic.
Consequences of lack of outdoor cleaning include: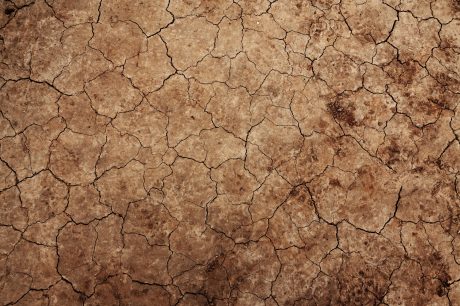 Prevalence of Debris Outdoors
When entering buildings from the outdoors, the soles on the bottom of pedestrians' shoes are transferring captured debris from the sidewalk into the facilities. Per every 1500 pedestrians, 100 grams will be brought inside and in wet conditions, that amount is increased to 1200 grams.
Because of those numbers, 94% of indoor soil is brought in from foot traffic. Once it is inside and ground into the carpet, only 10% will be effectively removed with the standard vacuum cleaner.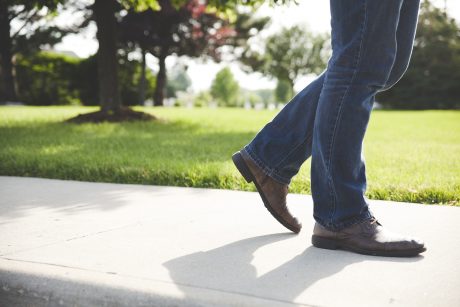 Costly Consequences
Dirt and debris is abrasive and can cause significant damage to floors. In fact, dirt can have a similar effect as rubbing 120 grit sandpaper over your floors, which can have a negative impact on a floor's finishing . It is estimated that 1500 people can remove around 42% of a floor's finishing and each pound of dirt will cost an average of $700 to remove once the damage has incurred.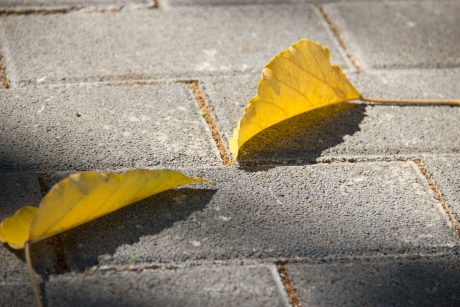 Safety Hazards
Dirt, debris and obstacles outside of a business can be potentially hazardous:
Harmful bacteria can be caught in the soles of shoes which can lead to air pollutants, harming the air quality inside.

Flooding can occur if waterways are clogged up with waste or obstacles.

Lawsuits can be filed if one were to trip on a pebble or other obstacle on the property.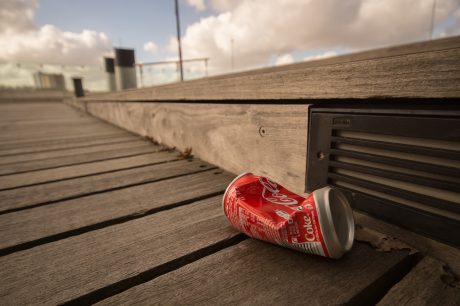 Money Loss
Not only will dirty, un-swept outdoors potentially cause money to go out the door through maintenance issues or lawsuits, it also has the potential to prevent money from entering. 
Surveys show that 95% of people are influenced by the external appearance of a business when making decisions as to be potential patrons. If customers are not even getting past the front doors, they will never be able to see the products/ services that you have to offer on the inside.
Along with the 95% that surveyed that external appearance is factored into decision-making, 52% said that they would avoid a business entirely if it was not up to par appearance-wise externally.
If the average retail business makes $269,000 annually, and they were to have lost 52% of business because of poor appearance, that could be $140,000 loss in sales!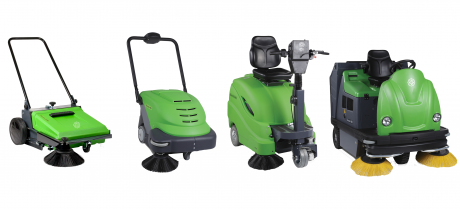 Dirt Defense
The cleaning of the outdoors can stop the above-mentioned consequences, and it can also help keep the indoors much cleaner. If there is less dirt on the outside, wouldn't it make sense for there to be less dirt on the inside? That is why we call it "Dirt Defense".
IPC Eagle has a full line of vacuum sweepers that help with defending your facility from dirt.
510M: If you are needing a durable, water and humidity-resistant sweeper, the 510M manual sweeper is perfect as no motor can be damaged and it can collect larger debris.
SmartVac 464 and 664: The Smart Vac walk behind sweeper is one of the best sweepers on the market. It features a self-cleaning filter, a brush that automatically adjusts to the surface being cleaned and very productive cleaning rates.
512 Rider Sweeper: The 512 rider sweeper is a perfect for those wanting to clean smaller areas but want the convenience of a ride-on design. The sweeper has a huge hopper capacity, great maneuverability and a lengthy battery run-time.
1404: The 1404 rider sweeper is the largest sweeper in IPC Eagle's vacuum sweeper line. It can clean up to 113,000 square feet in an hour with up to a 20% incline as well as a No Debris in Curve (NDC) system that moves brushes when turning to help collect even more dirt.
Preventing consequences from dirty outdoors and attracting new customers to your business with an inviting appearance is a lot simpler when using one of IPC Eagle's vacuum sweepers. Click here to contact IPC Eagle and schedule a demonstration.