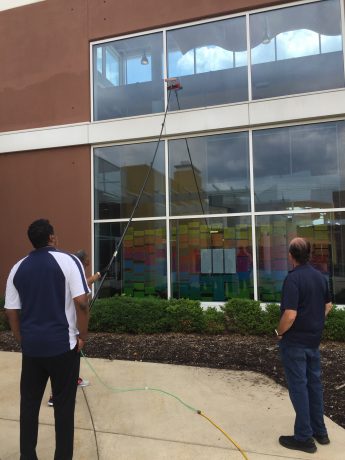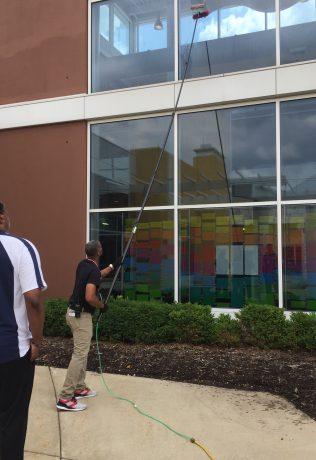 A recreational building with 40' high windows was in need for a solution to clean their high windows in a safe manner, so IPC Eagle presented to the facility, along with the company that maintains it, the HydroTube.
The HydroTube is in IPC Eagle's Ultra Pure line, and will turn tap water into purified, mineral-free water with a reverse osmosis system. The pure water then can be used to clean windows without the need of chemicals, which results in streak-free windows that stay clean longer as there is no residue left behind capturing particles.
The workers loved how easy the HydroTube was to use and that they could extend the carbon fiber pole at heights over 30'. To learn more about how IPC Eagle's Ultra Pure line works or to schedule a demonstration, click here.