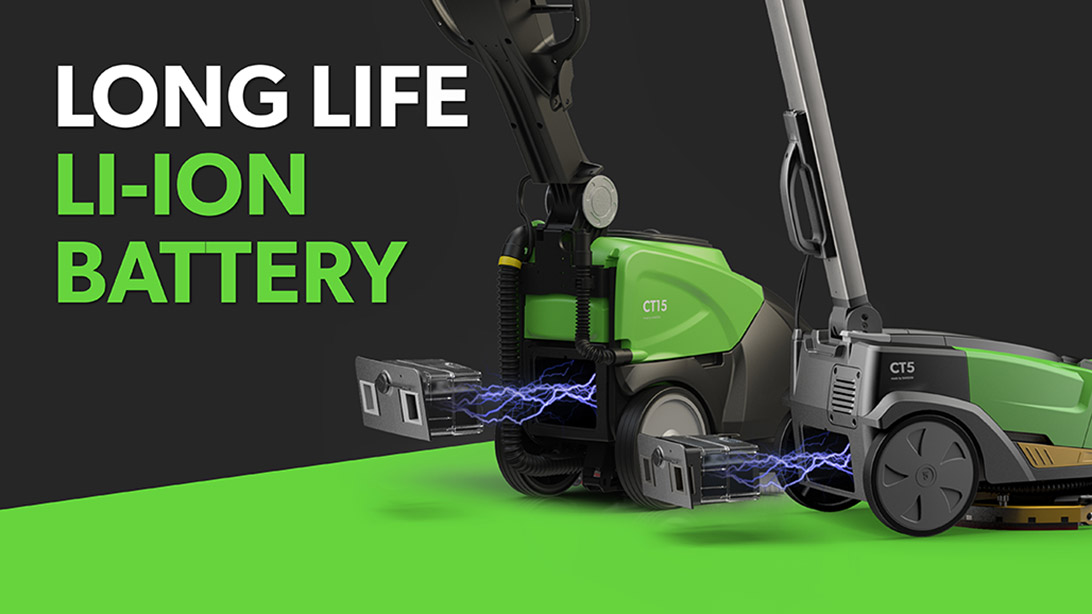 Estimated reading time: 5 minutes 
Today we are more and more addicted to our devices, such as smartphones and tablets, and we would never want them to be switched off in the middle of our daily life.
A reliable energy source, which allows electricity to be stored quickly and at any time, is a necessity and lithium-ion batteries are the technological solution. 
Lithium-ion batteries: what are the features?
Lithium-ion batteries (also called Li-Ion) are a type of rechargeable battery that employs lithium ions to store energy. They are provided with high energy density, large voltage capacity and a lower percentage of self-discharge versus other rechargeable batteries. 
Lithium-ion vs lead-acid batteries: the benefits
Compared to lead batteries, Li-Ion batteries stand out for the following reasons: 
fast charging.

That's a considerable advantage which results in the user not having to wait a long time before using his device/machine.

 

longer life cycle

. Lithium-ion batteries have an average life cycle 4 times greater than standard batteries. Their lifetime is significantly longer, helping the user in many ways including lower maintenance costs. In fact…

 

low maintenance costs.

Considering their long life, you don't need to replace the battery itself as frequently.

 

running time.

Lithium-ion batteries deliver a longer running time and lifespan than traditional batteries.

 
weigh less.

T

hey are lighter than the others and, therefore, easier to transport too.

 
Professional cleaning: why to use Li-Ion batteries
Tested and adopted in several fields of application, lithium-ion technology has achieved quite a remarkable level of attention in the world of professional cleaning too. 
This energy source has immense potential for the care and the cleaning of the floors.
It provides immediate and significant benefits as regards productivity, lower operating costs and working time reduction. 
What are the advantages of IPC cleaning machines with Li-Ion technology?
IPC has applied lithium-ion technology to CT5 and CT15 scrubber dryers.  If equipped with lithium battery, the CT15 Li-Ion ensures: 
running time of 90 minutes, compared to 60 minutes of traditional batteries;

fast charging of 2 hours, rather than 7/8 hours of standard batteries;

more than 1500 charging cycles and a greater depth of discharge, providing the maximum efforts even in the final discharge phase;

very high performances in all operational phases, measuring out the power according to dirt conditions;
Let's sum up: 
Li-Ion. The turning point of the world of Professional Cleaning.
Lithium-ion technology is an innovation earmarked to change the world of cleaning, rising battery runtime and, therefore, the performance of the machine which it is applied to.
Choosing lithium-ion batteries means providing a safe energy source. The cleaning operator who uses a machine equipped with Li-Ion batteries can improve the management of his daily tasks, without worrying about the need to recharge frequently and check the battery status. Cleaning activities are so optimized, and the Li-Ion technology implementation will be a profitable investment in the long term. 
If you're interested in learning more about lithium-ion technology, fill out the form at our contact page: we'll be pleased to answer you.