Professional Window Cleaning Equipment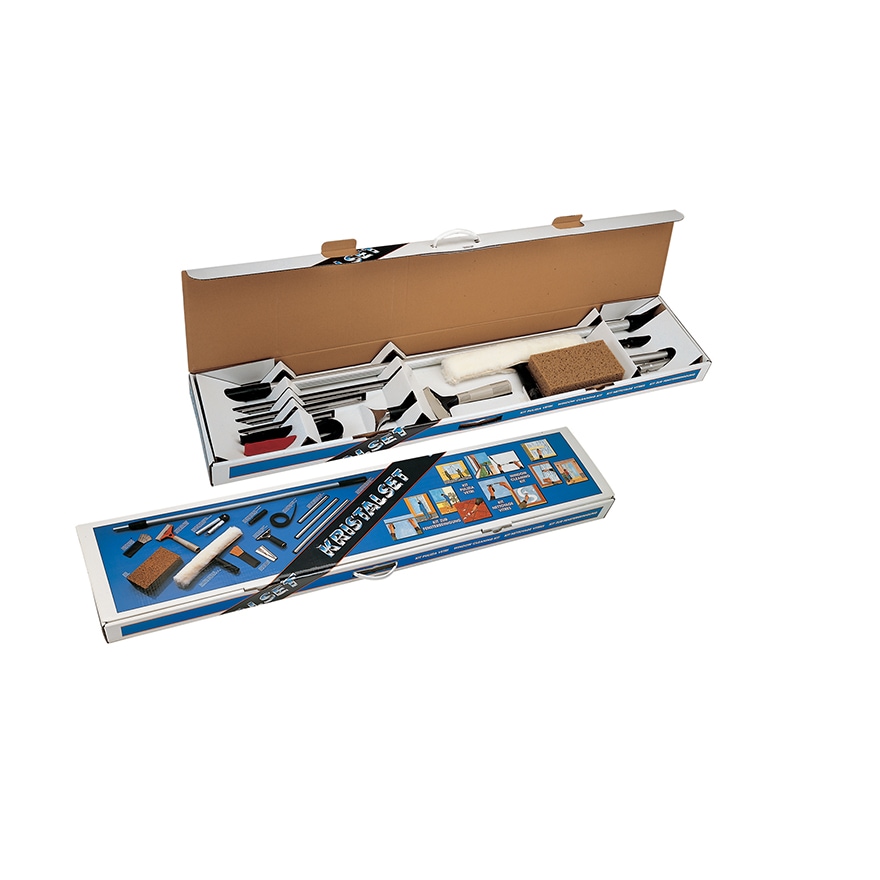 Kristalset Window Cleaning Starter Kit
The Kristalset Window Cleaning Kit is a starter kit for new window cleaners and comes with all necessary tools.
The Kristalset Window Cleaning Kit contains:
10, 14 and 18 inch channels with rubber and squeegee handles
Replacement squeegee rubber
Scraper holders and blades
14 inch window wash applicator
Sponge
Cranked offset adaptor
Deluxe window scraper and blades
Telescopic poles (2 x 1.25 meters)
The Kristalset makes a great starter package for on-site glass cleaning or a new business start-up.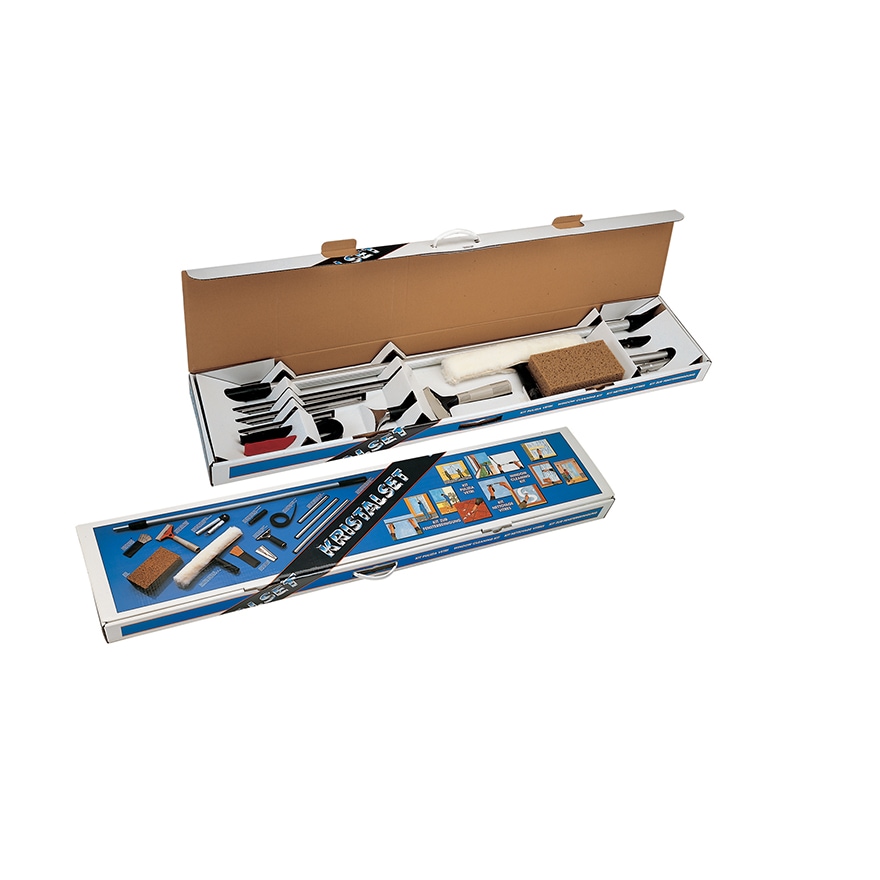 Kristalset Window Cleaning Starter Kit Features
Performances improved down to the last detail.
Key features
Window-cleaning starter kit

Contains three channels with rubber squeegee handle, scraper holder and blades, window wash applicator, sponge, cranked offset adaptor, deluxe window scraper and a telescopic pole
Not all features are available for all product variants. Ask us for more info