Window Cleaning Tools & Equipment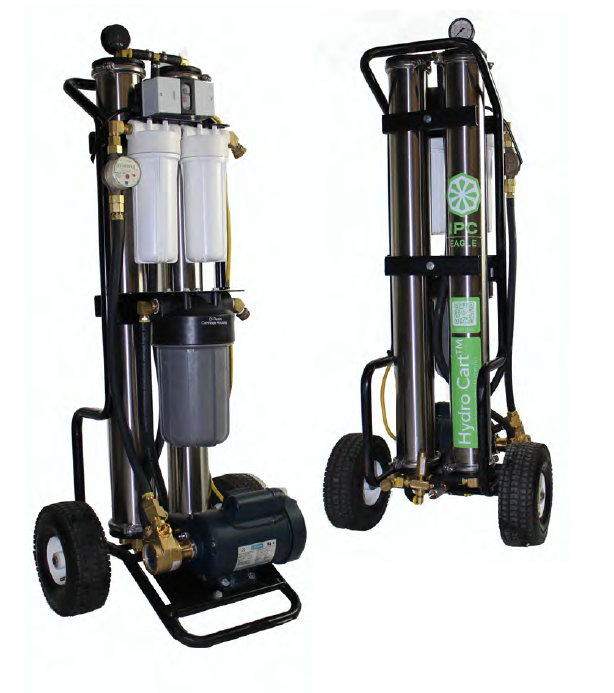 Hydro Cart Pro
The Hydro Cart Pro is part of IPC Eagle's Ultra Pure Window Cleaning Equipment line and is able to produce a high volume of pure water with normal tap pressure.
Key Features of the Hydro Cart Pro Include:
Utilization of IPC Eagle's pure water system, which uses reverse osmosis and de-ionization to produce mineral-free water for streak-free windows
Compact and portable system due to its large rear wheels and transportable design
When working together with telescopic poles, it can clean up to five stories safely from the ground
Works to reduce labor and improve safety by eliminating the need to climb up and down ladders
Available in battery, electric and gas boost pumps
To view the Hydro Cart Pro brochure, click here or to contact IPC Eagle for a demonstration, click here.
Click Here to view our Ultra Pure Video.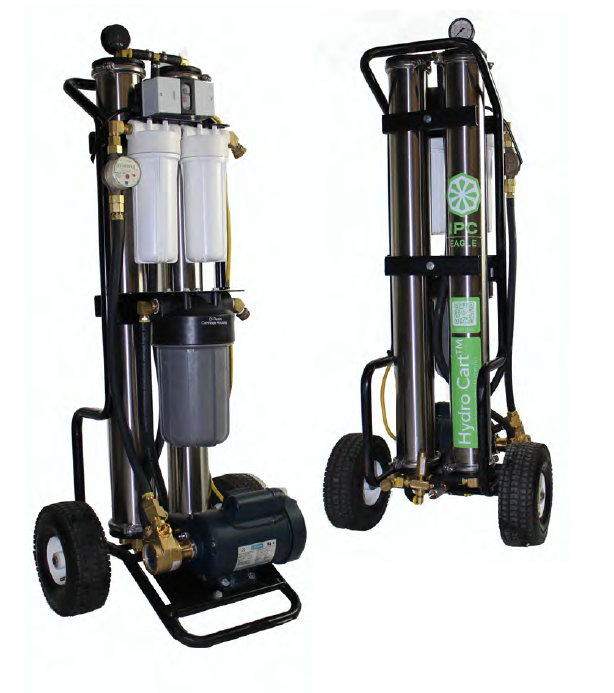 Hydro Cart Pro Features
Performances improved down to the last detail.
Key features
Cleans up to 5 stories safely from the ground

Can be upgraded to an electric or gas module

Uses a high volume, reverse osmosis DI water purification system, resulting in spot free windows at a fraction of the time and cost
Not all features are available for all product variants. Ask us for more info
Where should I use it?
Each field of application requires specific products. Find yours easily.