HDS™
HEALTHCARE
DISINFECTION
SUITE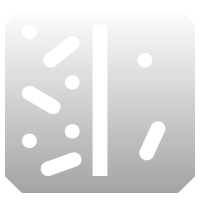 New generation antibacterial materials.
Healthcare Disinfection Suite is an IPC technology able to reduce the potential situations of infection's risk due to the proliferation of pathogenic microorganisms.
Benefits
Trolleys manufactured with HDS plastic are made with the most advanced antibacterial treatments able to drastically reduce potentially bacterial charges present in the traditional trolleys.

Tests conducted on samples of Staphylococcus aureus and Escherichiacoli have shown the effectiveness of the HDS plastic.