A truck repair facility in the Midwest needed a faster way to clean their dirty floors. Each day, outside dirt and dust was being tracked into the facility and the push brooms that they had been using to maintain their floors weren't quite cutting it and took too much time to stay on top on of cleaning.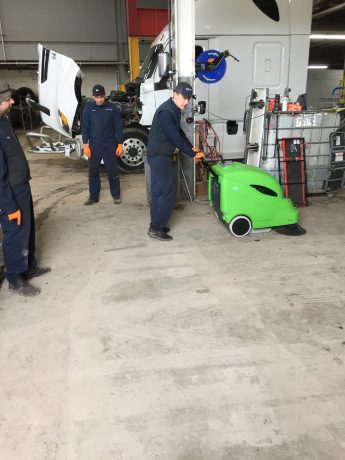 The facility requested a demonstration of IPC Eagle's 512 walk-behind vacuum sweeper and they loved how well it was able to remove the dust, dirt and gravel. Not only did it improve the look of the floors, it was easier to use and would help them save hours each day on floor cleaning.
Because of the obvious perks of the vacuum sweeper, the facility purchased the unit on the spoot and will be using it daily to keep their floors spotless.