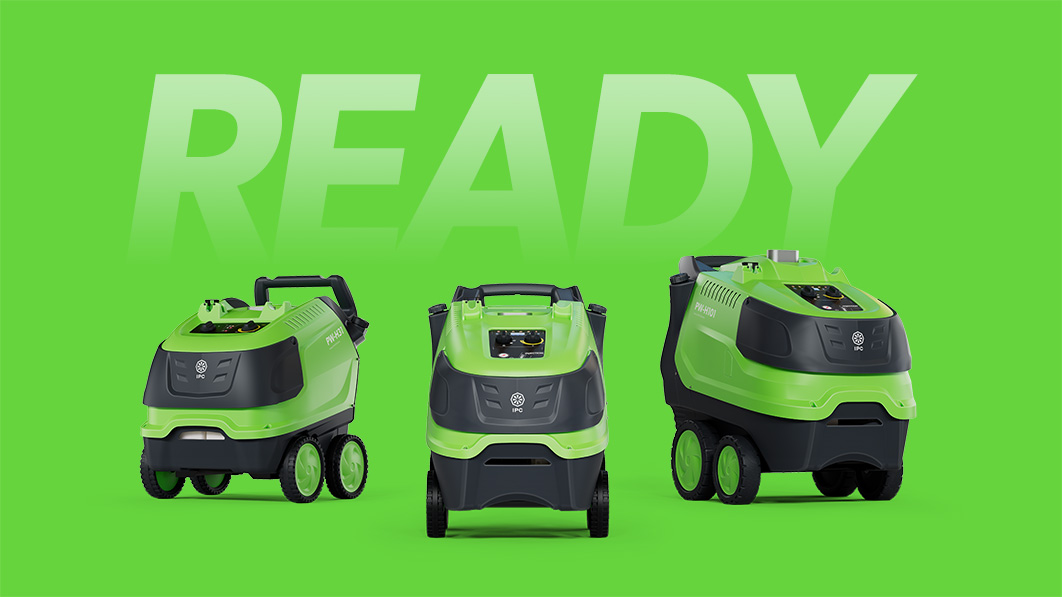 Estimated reading time: 3 minutes  
Launching in January 2023 from IPC: the Group is going to release the newest hot water high pressure washer's range.  
What are the main key features? 
Environmentally responsible design & operation
The new range proves a great commitment to the Environment.  
IPC has introduced robust and durable components made from more than 90% recycled plastics.   
Among the additional functionalities that focus on the importance of sustainable cleaning there are:  
direct injection controls

. Precise detergent dosing and increased system efficiency. 

 

FPS

(Flooding prevention Sysytem). It shuts off the unit in case of hydraulic damages to avoid indoor flooding, mechanical damages and energy and/or water waste.

 
Built-in operator safety and optimized operating costs
The most important improvements feature our exclusive technologies. 
Exclusive technologies to optimize cleaning operations  in total safety and reduce detergent consumption.
They are: 
AMSC

: for the maximum machine safeguarding and operator safety improvement during cleaning jobs. 

 

DIAD

: for a detergent expense reduction. The direct injection detergent and the anti-scale controls guarantee the desired detergent rate/mixing.

 

DTSC

: for a high precise outlet water temperature control. This stabilizes the preset temperature preventing high thermal variation.

 

ECO System

: for a significant consumptions reduction. The water temperature is automatically set at 60°C, thus reducing diesel consumption and emissions up to 25%.

 
Easy of use and operator control
User friendliness is another key element of the new range.  
Warning lights, displays and control devices let the user to keep everything under control. He can select the right program compatible with the cleaning activities to be performed. 
Ready for the world's next revolution? January 24th 2023. Save the date. 
If you're interested in learning more about the new range, fill out the form at our contact page: we'll be pleased to answer you.