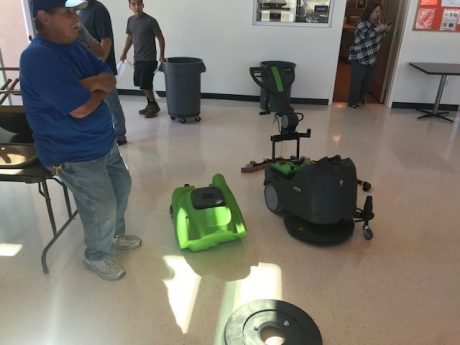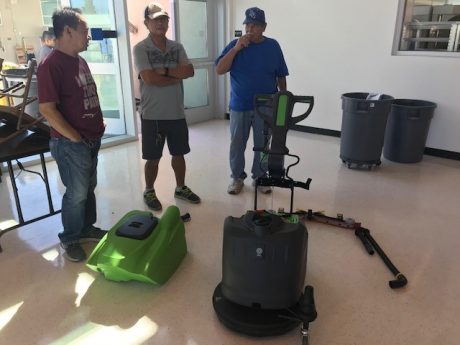 A school in Orange County, California had a CT46 brought in to demonstrate how the scrubber could help improve the school's cleaning operations and cut down time necessary to clean.
The CT46 is a smaller scrubber, with a 20" brush drive and 12-gallon tank, but still cleans floors effectively and fast, up to 17,000 square feet an hour. It would take a janitor for an average-sized school 51 hours to clean the entire school's floors, but only 5 hours  when using a scrubber like the CT46.
The CT46 is ideal for schools as it is a quiet machine at only 69 dB, meaning it won't be distracting children in classes with loud, disruptive noises. Another great feature the scrubber has for schools is its adjustable handle. It can fold down to allow the scrubber to squeeze under tables and desks, so the moving of all furniture is no longer necessary.
To learn more about the CT46, click here to schedule a demonstration.