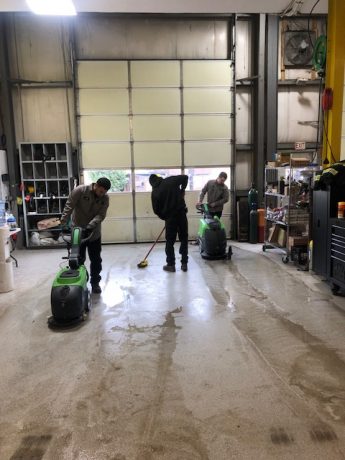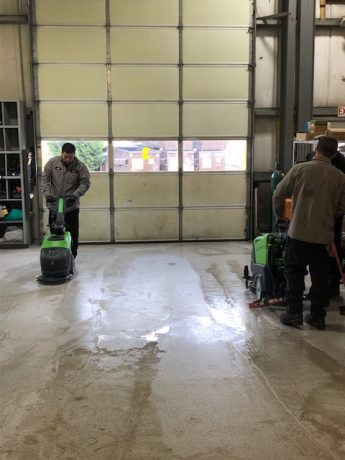 An auto service center in the New England region had a demonstration of some of IPC Eagle's products this last week. As shown in the pictures, the CT15 and the CT46 were used to clean the dirty floors in the garage area. Both machines are excellent to work with when cleaning around obstacles, as they are compact in size and can squeeze into tighter spaces. Both feature adjustable handles as well, which allow them to clean under desks and tables without having to move any furniture.
IPC Eagle has a full line of products to help auto service centers with their cleaning needs:
An expansive scrubber line with walk-behinds ranging from 14" to 32" and riders ranging from 24″ to 42″, with all featuring a self-leveling system to adjust to any surface type.
The 510M sweeper that can clean up to 18,840 ft2 an hour. It is manual, so there is no vacuum motor to be damaged with moisture as well as a steel frame that provides long term durability and can provide a unique level of dust control.
To learn more about IPC Eagle's cleaning solutions and how they can help with your cleaning needs, click here to schedule a demonstration with your local regional manager.